Young Hollywood Launches New iPhone/iPad App!
Written by Andi Wynter. Published: November 22 2016
Now here is something to be thankful for this week!
For all of you loyal YH viewers, and those who are always on the go, our Young Hollywood's new smartphone app is here to make your lives a whole lot easier! You can now stay connected with us and watch any interview or Premium Original Show from the comfort of your own iPhone or iPad with our new YH app. If you haven't taken a look at our app yet, here is what you can look forward to!
VIP Access
Get the VIP treatment with our 7-day trial Premium membership before a monthly $3.99 subscription! As a Premium member, you'll get access to our exclusive original series only available to premium subscribers and a firsthand look at the newest episodes before they are available to non-members!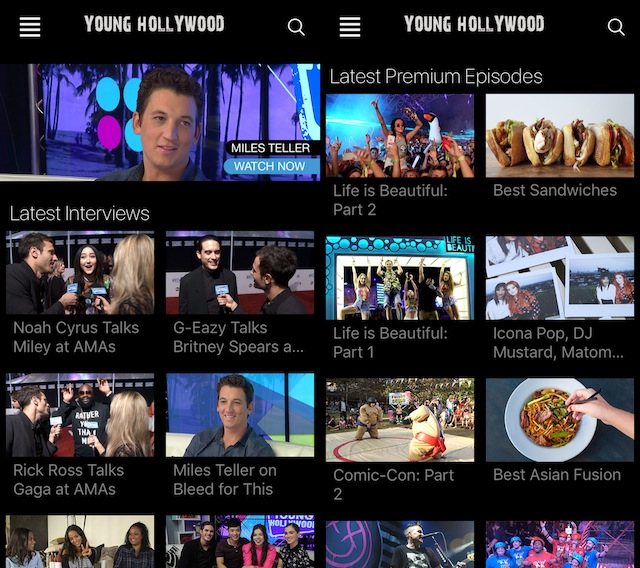 YH Anywhere, ALL the Time!
As long as your phone travels with you, so do we! With our app, new videos are added on a weekly basis, and as a premium member, you get unlimited access to watch all the shows at any time!
We love our YH viewers, and this new app will make your viewing experience so much easier and enjoyable. Check it out now in the app store and download today!
- Andi Wynter, YH Contributing Writer