You've Met the "Mother"; Now It's Dad's Turn!
Written by Sarah Osman. Published: November 23 2013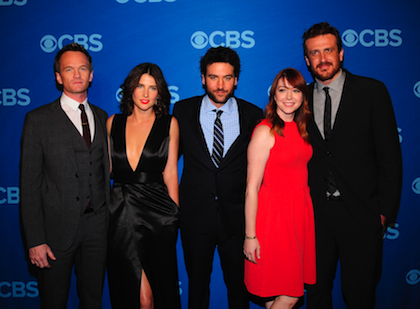 The hit show "How I Met Your Mother" is about to get a sibling. CBS will produce a pilot entitled "How I Met Your Dad", a spin-off of the original show. The comedy is being written and produced by "HIMYM" co-creators Carter Bays and Craig Thomas, as well as "Up All Night" creator Emily Spivey. The pilot is set to follow the structure of the original show, except this time it will be told from a female perspective. "How I Met Your Dad" will be a fresh take with a new group of friends (and a new bar for them to hang out in), problems, relationships, and rules. I'm personally curious to see if there will be a female Barney... although I think we'ev already seem that in Samantha from "Sex and the City"...
The pilot will be shot as a stand-alone, and there are currently no plans to tack it onto the series finale. "How I Met Your Mother" first began as a bubble series for CBS, yet has now become one of their most popular shows. The current season is bringing in 10.5 million viewers per week.
In the meantime, "How I Met Your Dad" has become CBS's third comedy pilot for the 2014-2015 season. And they aren't the only network to consider a spin-off, which have become increasingly popular with viewers and executives. ABC is eyeing a "Modern Family" spin-off, while The CW has announced plans for a "Flash" back-door pilot to be built into an upcoming episode of "Arrow" (could The Flash be the next superhero to get his own show?). CBS is also working on yet another "NCIS" spin-off, this time set in the Big Easy, New Orleans.
Would you watch "How I Met Your Dad"?
(Photo via Dan Jackman/WENN)
- Sarah Osman, YH Staff