YH SPOTLIGHT: KSI
04-25-2020 by Katie Marzullo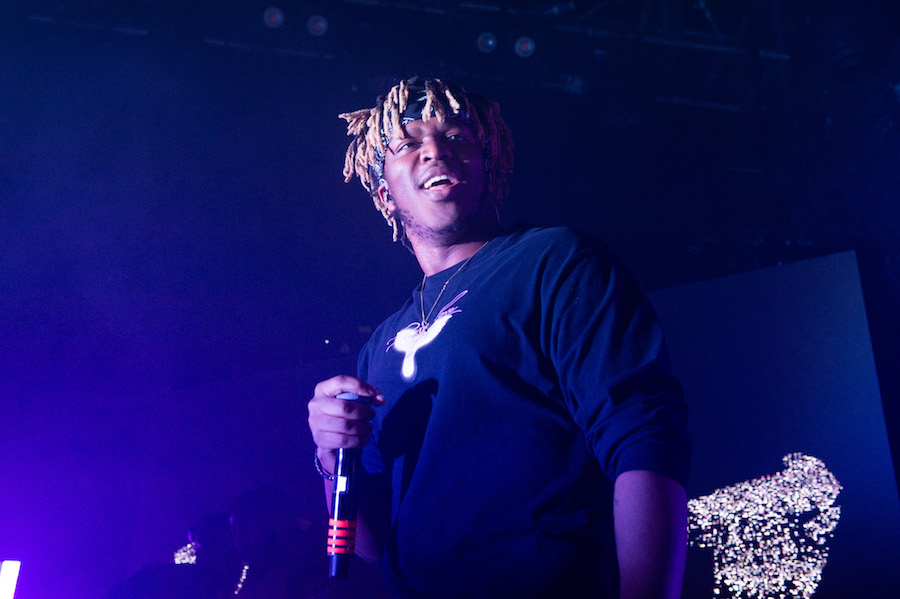 ( © Joseph Okpako/WireImage/Getty Image)  
In the Internet Age, anything is possible--and we don't just mean being able to chat with artists remotely during the Quarantine!
We also mean the endless possibilities for creative individuals to express and make names for themselves, and nobody embodies this phenomenon more than Olajide Olayinka Williams Olatunji, better known to his millions of fans as KSI!
The Brit's incredible journey to stardom that started over a decade ago when he was just a humble gaming nerd on YouTube, providing commentary for FIFA video games. This gradually expanded into other more versatile content, and when he realized he was making more money than his professors, he dropped out of college to pursue YouTube as a career.
In 2015, KSI began to pursue his passion for music and rapping in earnest, dropping his debut single "Lamborghini", and his already-established online following made the transition relatively easier than your average aspiring artist.
The single went to #30 on the UK Singles Chart, kicking off what would be quite an eventful year! Following the single, KSI released his first EP, went on tour, and published a book, all while maintaining a YouTube channel with millions of subscribers. Whew!
But KSI's profile really got a boost when he decided to get into boxing, culminating in a now-notorious match against fellow influencer Logan Paul, which he won, and it's been a whirlwind ever since!
Young Hollywood was able to chat with the rapper thanks to the magic of Zoom to get the scoop on his debut album Dissimulation, which includes his poppin' single "Poppin" feat. Lil Pump & SmokePurpp, and reflecting on his crazy journey to stardom!
He also explained to us how his match against Logan Paul--subsequent victory--helped both his YouTube and music career, and lead to amazing opportunities like working with the legendary Rick Ross! Plus, he reveals who he hopes is listening to his music, who he would like to box next, and we drop some mind-blowing stats on him!
Check out our chat below!
It's safe to say that KSI is only getting started, and we're excited to see what the future has in store for this multi-talented king!