Chris Evans Shows Off His Dramatic Chops In "Defending Jacob"!
04-24-2020 by María Calvo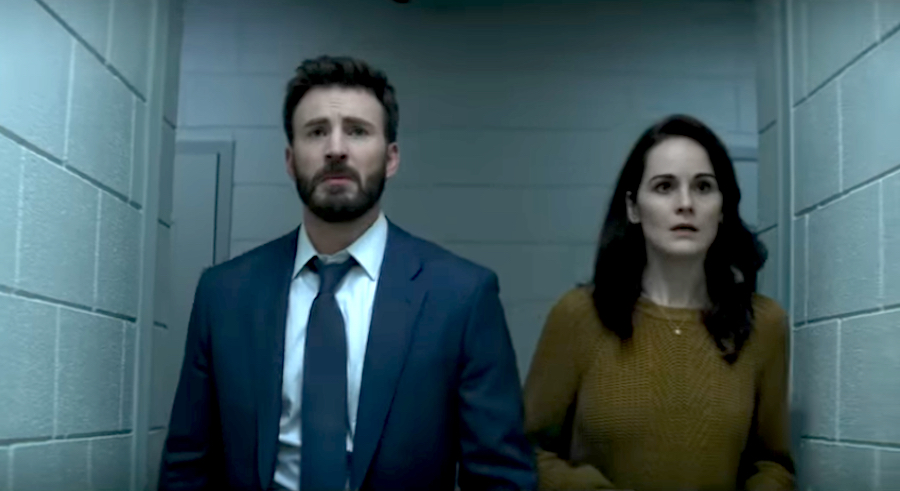 ( © Apple TV)  
It's hard to picture Chris Evans so far from his iconic Captain America character, but Apple TV's "Defending Jacob" might have given him his best opportunity yet to show his outstanding talent.

With its release date hitting TODAY, let's get hype by looking at the trailer, plot, and cast of this soon-to-be TV success!
When a 14-year-old is murdered in Massachusetts, it's up to the Assistant District Attorney Andy (Chris Evans) to deliver justice and conduct the investigation. However, he and his wife (Michelle Dockery) will soon have their world turned upside-down when his son (Jaeden Martell) is charged for the crime. While they try to prove his innocence, they will have to face a horrifying fact: that their kid might not be so innocent after all.
As the slogan "Family is unconditional" perfectly puts it, it all comes down to a tricky question: what's more important, principles or family?
Even if you haven't fired up your Apple TV yet, the trailer gives away some clues on what to expect: a dark, gripping story that challenges our convictions and plays with the inherent conflicts that can arise from the perspective of loyalty, responsibility, and morality.
But we can definitely trust the cast to be up to their grim roles. Chris Evans has an extensive career beyond Marvel, having participated in films such as Knives Out and Snowpiercer. Moreover, Michelle Dockery nailed her role as Mary during her time on "Downton Abbey" and has been involved in projects such as "Good Behavior" and "Godless" which truly show her range as an actress.  And last but not least, Jaeden Martell not only shared the screen with Chris in Knives Out but also played Bill in the iconic It adaptation, so we can totally expect great things from him!

Not convinced yet? Check out the trailer for yourself:
As you can see, the 8 episodes of this thrilling miniseries not only promise us suspense but cliff-hanging moments and a problematic mystery that will keep us at the edge of our seats. Since the story is based on the bestselling book of the same name by authorWilliam Landay, be careful with spoilers when watching it!
Stream the first 3 episodes on Apple TV NOW!