YH AT HOME with "Stargirl" Star Brec Bassinger
05-18-2020 by Katie Marzullo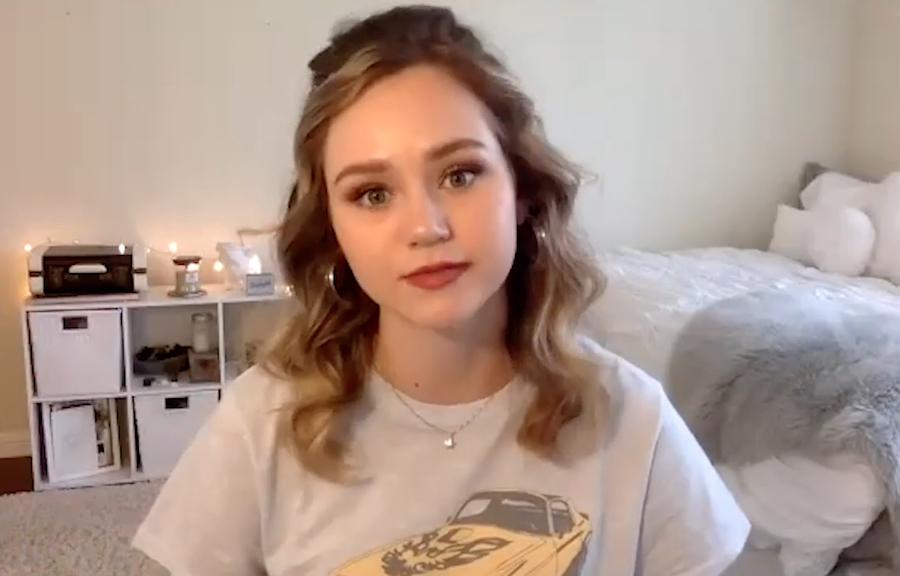 ( © Young Hollywood)  
Let's face it, actress Brec Bassinger has been a "star girl" since we have known her! At only 15 years old, she headlined her very own Nickelodeon series, "Bella and the Bulldogs", and the second she walked into the Young Hollywood Studio, we knew then that she was a superhero! (She must have sensed something too, as she still has the dress she wore in that interview!)
Fate inevitably came calling when she appeared in a cameo during The CW's epic "Crisis on Infinite Earths" crossover event as the DC hero Stargirl, and now the iconic character is getting her own spinoff series with Brec at the helm once more!
Young Hollywood caught up with Brec via Zoom on the eve of the big premiere of The CW's "Stargirl" to get all the details on how she was able to bring this DC Comics character to life! She told us all about the arduous (and somewhat scary) process to fit her for a costume, which included a full body cast! She also relayed her reaction when she learned she had booked the role – but perhaps her mom's response was even more adorable!
She also revealed something about herself that you don't hear very often these days but is no less refreshing – that her favorite comic book characters are not actually the superheroes; she is a proud villain stan!
Plus, Brec shared her thoughts on TikTok, home workouts, and banana bread, and explained why she's not a fan of Zoom parties!
Check out the full interview below and be sure to tune in to The CW TONIGHT (May 18) for the premiere of "Stargirl"!