YH AT HOME with Gunnar Gehl
05-14-2020 by Katie Marzullo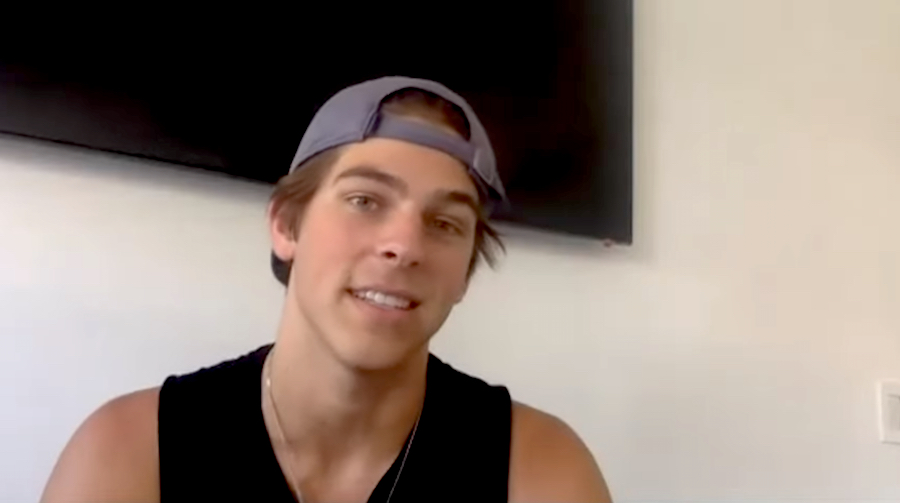 ( © Young Hollywood)  
If you're looking for some bona fide SoCal vibes in your musical rotation, look no further than Newport Beach native Gunnar Gehl!

This beachy-keen teen dream has been making any time of the year feel like summer since his debut single "Ocean Blue" in 2018, and he is certainly not gonna let something like a quarantine stop him from releasing new bops!
Young Hollywood caught up with the singer-songwriter via Zoom where we wanted to get all the juicy deets on being the opening act for one of our favorite boy bands, PRETTYMUCH, during their North American Funktion Tour! (Seriously, PRETTYMUCH + Gunnar Gehl? A match made in Hunk Heaven!) In particular, he shared with us a fun fan experience he had while playing Fortnite with PRETTYMUCH's Zion Kuwonu during some downtime at a Pacific Northwest mall…
Fan interaction in general is super important to Gunnar, which is why, he revealed to us, he prefers engaging with them directly via Zoom rather than the relative impersonality of IG Live.
But we really wanted to get down to was his latest song "For Your Love", and he spilled the tea about all about the inspiration behind the swoon-worthy tune!
Plus, he revealed what artists he would love to collab with and teased another upcoming release! Stay tuned!
Check out our full chat below!