WOMEN WE LOVE: Kaitlyn Dever
11-16-2020 by Victoria Martinez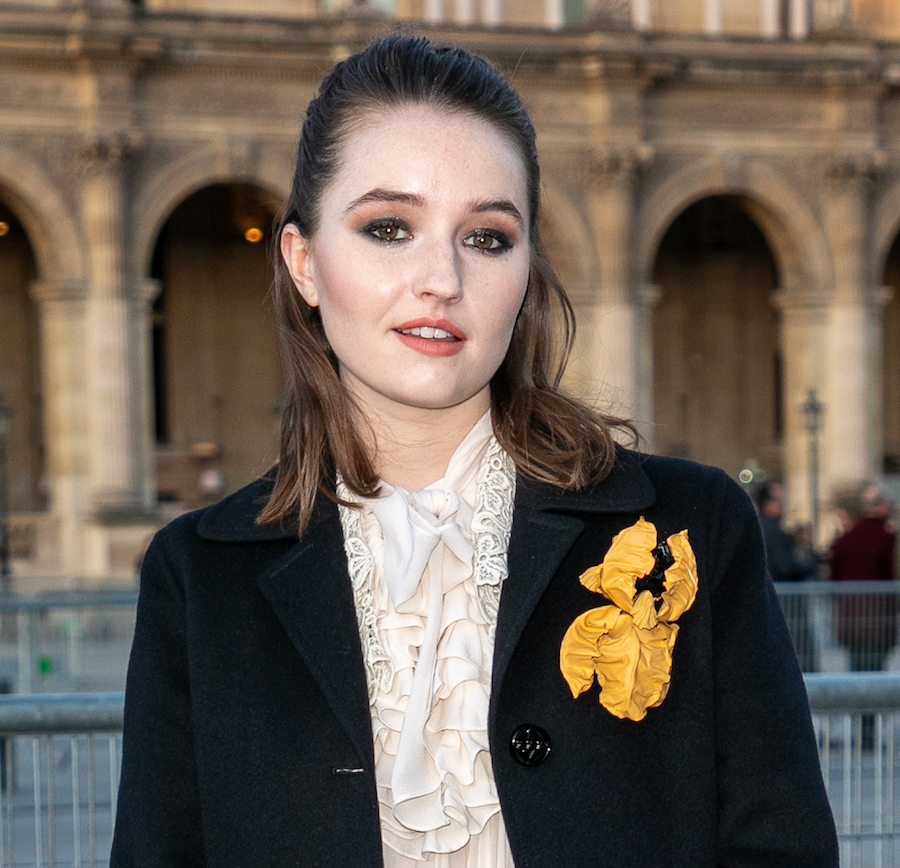 ( © Marc Piasecki/WireImage/Getty Images)  
Back in September, HBO released a special film, Coastal Elites, based on the current COVID-19 pandemic. Among the star-studded cast was 23-year-old, Kaitlyn Dever. This was a new challenge for Kaitlyn and the stars, as they had to film their scenes at home in isolation.

The actress, born in Phoenix, Arizona, has been taking over the small and big screen (and our hearts) for the past decade. Since then, she's claimed notable nominations for notable awards including a Golden Globe for Best Actress in a Miniseries or Television Film for her role in "Unbelievable".
Kaitlyn was introduced to the acting world in 2009 as she took on a role inAn American Girl: Chrissa Stands Strong. The actress then broke out to the television scene as she got her breakout role in FX's "Justified". Kaitlyn then began to appear on other popular TV shows as a guest (including "Modern Family" and "Curb Your Enthusiasm") and gained supporting roles in different films (such as The Spectacular Now, Beautiful Boy, and Short Term 12). She soon became a familiar face in 2011 when she landed the role of Eve Baxter in the sitcom "Last Man Standing", as one of Tim Allen's three daughters.
2019 was definitely Kaitlyn Dever's year -- the actress had two projects in which she had the lead role. First, she starred inOlivia Wilde's directorial debut,Booksmart. Alongside Beanie Feldstein, Kaitlyn starred as a smart and responsible high school senior that made up the missing years of partying on the night before graduation. The best friend duo instantly became the audience's favorite; even the iconic beret and jumpsuit worn by the characters was one of the most popular Halloween costumes last year.
Fast forward to September, Kaitlyn starred in Netflix's "Unbelievable" and rapidly gained critic's attention. The story of Marie Adler (portrayed by Dever) was powerful and heartbreaking and also showcased the reality that sexual assault victims encounter. The role earned Kaitlyn her first Golden Globe nomination, for Best Actress in a Limited Series or Made for TV Movie.

While acting is an amazing job for Kaitlyn, she has also showcased her singing talent to her audience. In fact, Kaitlyn started a musical duo group with her sister, Mady Dever. The Dever sisters are known as Beulahbelle and they have already released a few of their own tracks. The folk-pop duo first appeared on the soundtrack for Charlize Theron's film, Tully, back in 2018. Now, in 2020, Beulahbelle has released their two singles, "Raleigh" and "Being You". Both of the Devers are extremely talented and have such beautiful voices that perfectly align with their musical melodies.
Kaitlyn Dever has won our hearts and mesmerized us with her incredible talent, and there is a lot more in store for her. She already has new roles confirmed for both TV and film! Kaitlyn will be starring as Zoe Murphy in the upcoming Dear Evan Hansen movie and she will be leading Hulu's new series "Dopesick". You can also catch her in and episode of Hulu's "Monsterland", which dropped last month.