WOMEN WE LOVE: Busy Philipps
Written by Kyla Killackey. Published: May 22 2018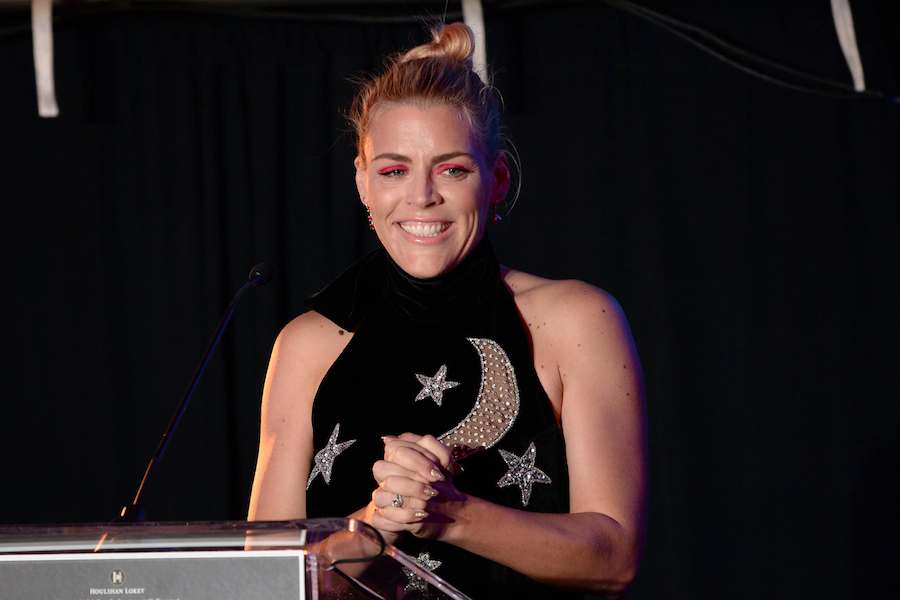 Busy Philipps was a teen icon. She moved to L.A. from Scottsdale, Arizona, and soon landed her first big role at just 19 years old. There, she starred on "Freaks and Geeks", Judd Apatow's cult classic series that only lasted for one season but managed to launch the careers of Seth Rogen, James Franco, and Jason Segel, just to name a few. Soon after, Philipps was cast in everyone's favorite teen drama, "Dawson's Creek", where she met her best friend Michelle Williams. Over the years, the two have been the gold star for female friendship, attending award shows together, raising children, vacationing, and navigating Hollywood life all as an inseparable pair.
                                                                                                                                                                             (

Axelle/Bauer-Griffin/Getty Images)
Busy has somehow managed to be both a constant face on our screens and a relatively under-the-radar celebrity in Hollywood, but in 2016, her presence began to change.
Last November, Philipps took the dive into Instagram Stories and her profile has been a staple for comedy, honesty, and inside information ever since. This new platform gave her the ability to showcase her hilarious personality while connecting with a larger community through the messy, truthful, and funny thoughts that she shares. We've watched her during a terrifying Uber ride, getting locked out of her house drunk after the Golden Globes, and having a meltdown over her daughter's lost Teddy Bear in Hawaii.
Busy turned to Instagram again to announce that she will be the host of a new late-night talk show on E!. Titled "Busy Tonight", the show will feature comedic commentary, interviews, and behind-the-scenes looks at her most popular Instagram stories. It is almost a historic announcement, given how limited the list of women with late night programs is. As of now, the only names on that list areSamantha Bee, Sarah Silverman, and Robin Thede. We hope that now, with Busy joining E! and Michelle Wolf set to launch her own program on Netflix, a shift in the world of comedy is starting to take place.
Busy Philipps is clearly a force to be reckoned with. She has proven all on her own that there is a gaping hole in the comedy market, and she is just the woman to fill it. Production on "Busy Tonight" starts this summer, and I for one will be glued to Instagram hoping for any glimpse at what's to come.
(Top image via Michael Kovac/Getty Images)
- Kyla Killackey, YH Contributing Writer