Why Sara Bareilles & Josh Groban Are The Perfect Tony Awards Pair!
Written by Cassie Esparza. Published: April 19 2018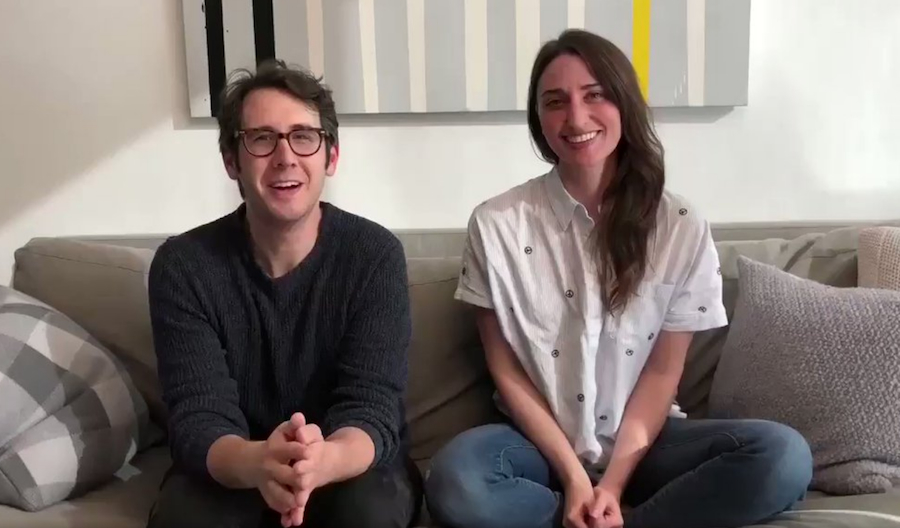 Sugar, Butter, Tonys! Sara Bareilles and Josh Groban were just announced as the hosts for the 2018 Tony Awards and we couldn't be more excited to see what the musical duo has in store for the show! There's no better pairing we can think of than Bareilles and Groban to come together for Broadway's biggest night, and here's why.
While both Bareilles and Groban have been incredibly successful in their pop music careers, neither had stepped foot on a Broadway stage before last year! In 2017, the talented pair got the chance to make their Broadway debuts in the musicals Waitress and Natasha, Pierre, & the Great comet of 1812, respectively. To top it all off, both of them were honored with Tony nominations that same year. Bareilles was nominated for Best Original Score forWaitress and Groban for Best Actor in a Musical for his performance as Pierre. 
Apart from composing the music for Waitress, Bareilles went on to star in the lead role of Jenna for a limited 10-week run. She later returned for another 6 weeks before passing the role on toKatharine McPhee, who also made her Broadway debut as Jenna. Bareilles then played Mary Magdalene in NBC's Jesus Christ Superstar Live in Concert this past Easter alongsideJohn Legend.
Meanwhile, Groban has plans to join Broadway legend Idina Menzel in a U.S. tour this fall. He is also set to appear in a much-anticipated Netflix series "The Good Cop" this fall.
Although the perfect pair has been keeping themselves busy these past few months, they cannot wait to return to the Great White Way. They announced their pairing as hosts by posting a videon on twitter, which you can watch here. The 72nd annual Tony Awards will take place on June 10 at Radio City Music Hall and you definitely need to tune in to CBS to watch!
(Image via Sara Bareilles/Twitter)
- Cassie Esparza, YH Contributing Writer