Why NBC's "Rise" Isn't Your Typical Teen Musical!
Written by Diego Pineda. Published: March 13 2018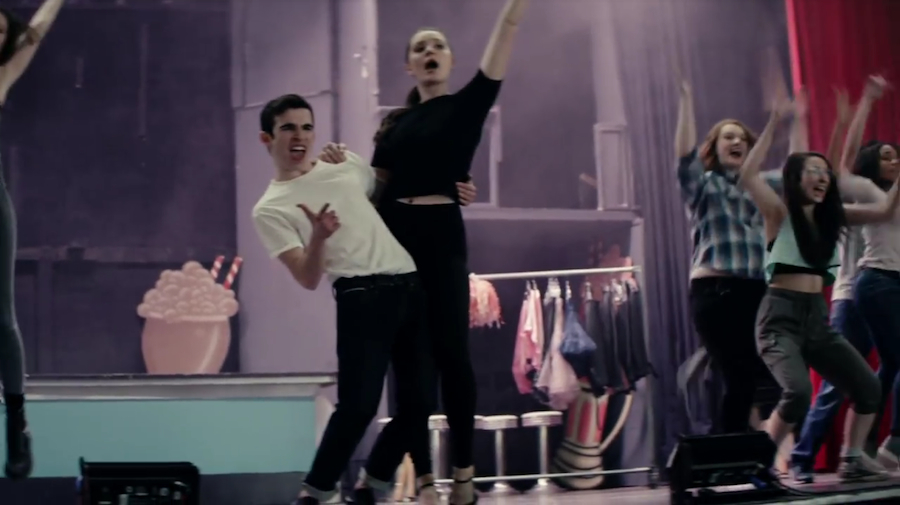 Setting aside the inevitable comparisons to "Glee" or High School Musical, NBC's upcoming show "Rise" actually brings something new to the table -- the kids in the musical can't really sing! So don't expect an epic Troy Bolton/Rachel Berry-esque belt out into a powerful solo... at least, not right away.
Instead, what we can expect to see in the first episode is a football jock doing freestyle rap at a pep rally, two girls jamming to theHamilton soundtrack, and the Drama Club struggling to rehearse.
Based on the book Drama High by Michael Sokolove and on true events, "Rise" focuses on the Stanton High School theater club and their preparation of Spring Awakening. The show is not about kids who will make it to Broadway after high school, but more about kids who want to explore, challenge, and enjoy their artistic abilities. It will also show how the students struggle with acting, singing, and remembering their lines.
Josh Radnor ("How I met your Mother") stars as Lou Mazzuchelli, a teacher based on real-life Lou Volpe, who decides to take over the theater department without much experience in that field, and simultaneously taking away the position from his more qualified coworker, Tracey Wolfe (Rosie Perez).
Jason Katims, executive producer of "Friday Night Lights" and "Parenthood", and Hamilton producer Jeffrey Seller are bringing this teen drama to life this Spring. "Rise" offers raw, authentic stories and issues that teens experience today. The show deals with issues from social class disparity and teenage pregnancy to alcoholism, gender issues, sexuality, sexual abuse, etc. It is not just about the musical and their talents, but also about the struggles all the students and their professors are experiencing.
And if you were wondering, of course there is music! The songs of the show are meant to allow the characters to discover and express themselves along with their emotions and battles. There will be a lot ofSpring Awakening numbers as well as other covers.
Check out their rendition of "Glorious":
Other stars in the show include Moana herself Auli'i Cravalho, as well as Shannon Purser (Barb from "Stranger Things"), Amy Forsyth ("The Path"),Rachel Hilson ("The Good Wife"), Casey Johnson ("GLOW"), and newbies Damon J. Gillespie, Ellie Desautels, Erin Konnor, Tiffany Mann, amongst others.
We can't wait to learn more about the characters and the stories of "Rise". Be sure to watch its premiere TONIGHT (March 13) at 10pm on NBC!
(Image via NBC)
- Diego Pineda, YH Contributing Writer