Netflix's "Lost In Space" Reboot Has Something For New & Old Fans Alike!
Written by Diego Pineda. Published: March 13 2018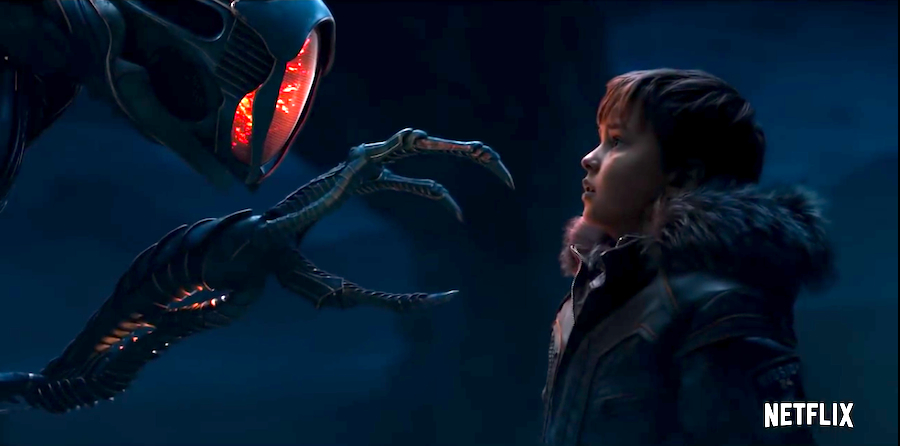 "Lost in Space" is blasting off to Netflix with many changes to the characters as well as a more modern look to it!
Wondering how similar it will be to the classic '60s show or the movie from the '90s? Well, as far as we know, the Robot has been completely redesigned! That's right, Robot is no longer the friendly character we met in the original show, but instead is more of mysterious and alien-like in this reboot. We will get to know more about this new robot as the season unfolds. Hopefully, he's not the villain!
Set in 30 years in the future, "Lost in Space" takes place at a time where colonization in space is happening and the Robinson family is picked to travel to this new world. But, in a turn of events, they will be thrown off course from their destination. Therefore they will have to survive in an unknown environment, far from their new home.
The Robinson family consists of John Robinson (Toby Stephens), Maureen Robinson (Molly Parker) Judy Robinson (Taylor Russell), Penny Robinson (Mina Sundwall), and Will Robinson (Max Jenkins).
Watch a sneak peek of the show in its first full trailer:
Another change the show is bringing is that the notorious Dr. Smith, played by a male in the show, will now be played by a female (Parker Posey)! Don West (Ignacio Serricchio) will also be part of the space crew.
The original show's soundtrack will be used, but with a contemporary spin to it! The show is definitely for all ages and for all fans, from the original ones to the new generations.
We're excited to follow the Robinson family again in this new journey and see all of their mishaps and adventures in space. The show premieres on April 13 on Netflix!
(Image via Netflix)
- Diego Pineda, YH Contributing Writer