What The Boys of Big Time Rush Are Up To Now!
Written by Amanda Baltazar. Published: February 14 2018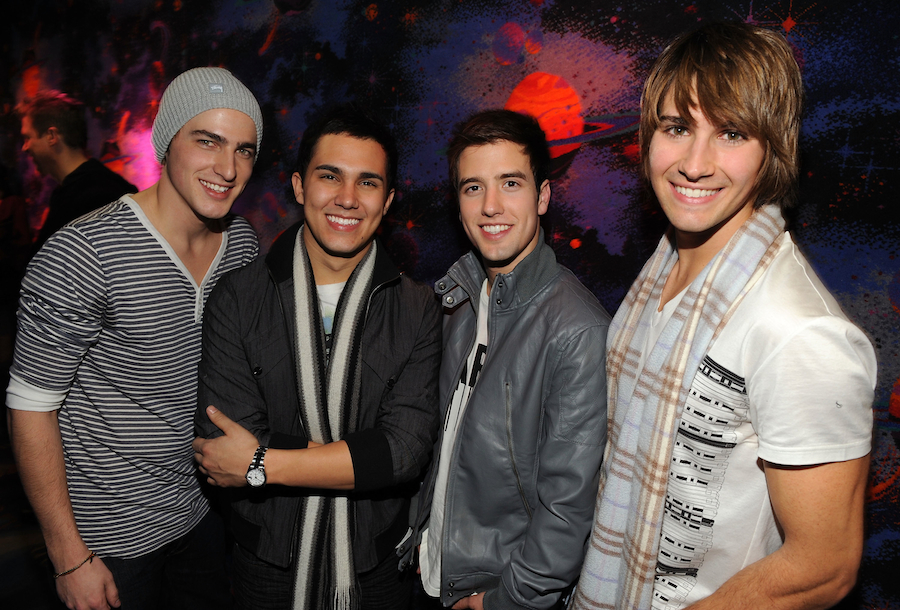 James Maslow entered the "Celebrity Big Brother" house last week with ten other famous contestants who are ready to test their social, mental, and physical abilities in this special edition of "Big Brother". While this is the first U.S. version to have celebrities as house guests, James is not new to competing on reality television. He was also a contestant on "Dancing With The Stars" where he finished in 4th place!
James is most known, of course, from his Nickelodeon show and band of the same name, Big Time Rush, which consisted ofJames Maslow, Kendall Schmidt,Logan Henderson, and Carlos Pena(now Carlos PenaVega).
Yes, I was too old to be a Rusher, but I was. What can I say? I love me a good boy band. That being said, I will be sprinkling this article with throwback YH BTR vids. Sorry not sorry.
Back to James -- Since "Big Time Rush" ended 2013, he has been working on his music and YouTube channel, doing covers but also creating his own music.
James released his debut album last year! Check out his single, "How I Like It":
But James wasn't the only BTR member to make it on "Dancing with the Stars"...
Carlos Pena also appeared on DWTS on Season 21 with his wife Alexa Vega! Carlos and Alexa got married in 2014 and became Carlos and Alexa PenaVega. The two lit up DWTS, making it to the finale but coming in 4th place and 5th place. Since then, they have started a family vlogging channel on YouTube and added a beautiful little boy to the PenaVega family, Ocean.
Check out one of their vlogs and the little cutie pie:
This past Christmas, the couple also started in their own Hallmark Christmas movie!
And of course, I watched it! They even showed off their dancing talents in the movie!
Time for another #tbt #btr vid? Yes!
Classic BTR.
Kendall Schmidt has been busy since BTR wrapped up! Along with his best friend and BTR guitar player,Dustin Belt, they picked up right where they left off with Heffron Drive, a two-man band originally formed in 2008. With their exposure on the BTR tour, fans demanded a Heffron Drive tour and so it was. Kendall and Dustin have continued to tour and make music. 
Check out their latest music video, "Mad At The World":
Fun Fact: Kendall and Carlos, along with Alexa (Carlos's wife) andKevin Schmidt (Kendall's brother), have created a natural and organic honey product company, called HapBee. 
I think it's time for another BTR TBT vid.
Moving on...
Out of all the boys, Logan Henderson seemed to be the one everyone was looking for. He kept a low profile after BTR, but in early 2017, he surprised everyone with his single, "Sleepwalker"!
While Logan's album is still to be announced, we've seen two more songs from Logan including "Bite My Tongue" and "Speak of the Devil".
The BTR boys are keeping very busy these days and we couldn't be anymore happy for them! 
Should we end with a song? There really is no other way.
(Image via Bryan Bedder/Getty Images)
- Amanda Baltazar, YH Contributing Writer