We're Stoked For Michelle Obama's New Spotify Podcast!
07-24-2020 by Mary Shannon Donnelly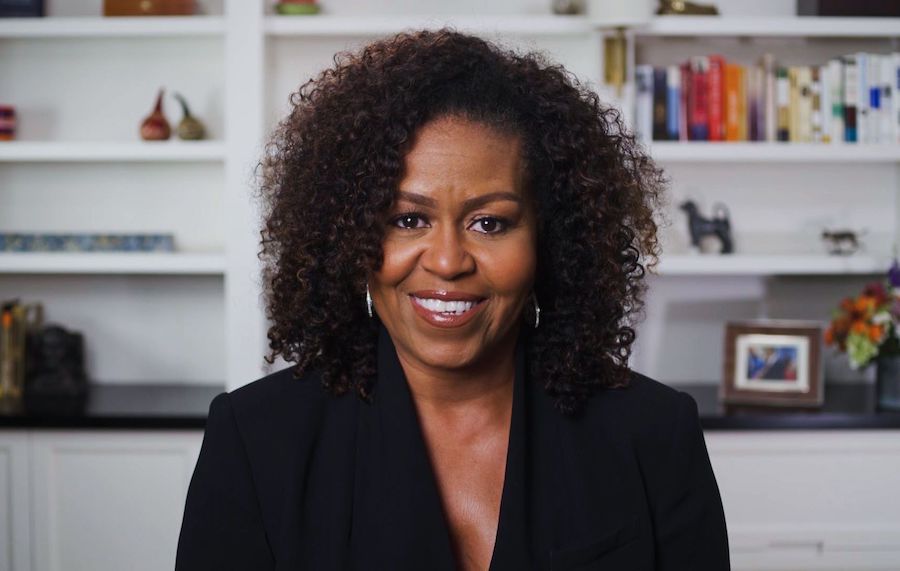 ( © BET Awards 2020/Getty Images via Getty Images)  
Former First Lady Michelle Obama has not stopped since leaving the White House in 2017. Her newest project is her upcoming podcast on Spotify entitled "The Michelle Obama Podcast". This project is the newest media venture for Higher Ground Productions, the American independent entertainment company founded by Michelle and Barack Obama back in 2018. The podcast will debut on July 29, so let's see what we have to look forward to!

For 9 weeks, weekly episodes of "The Michelle Obama Podcast" will air exclusively on Spotify for both free and premium users. Michelle plans for each episode to focus on the relationships that make us who we are, whether that is our relationship with ourselves, our health, and our friendships. She is choosing topics and issues that are familiar to everyone, regardless of where we live and where we come from. Michelle hopes that this podcast will spark needed conversations with our friends and family who are closest to us.
I'm thrilled to announce a new project: The#MichelleObamaPodcast with @Spotify! It's been a tough year and I hope this podcast can help us explore what we're going through and spark new conversations with our loved ones. I can't wait for you all to listen on July 29!pic.twitter.com/89zecZXnrr

— Michelle Obama (@MichelleObama) July 16, 2020
The first episode will be featuring her husband and former president, Barack Obama, and every episode will follow a conversation between Michelle and one of her special guests. Some of the other guests we can look forward to hearing from include journalist Michele Norris, the former Obama White House senior advisorValerie Jarrett,  obstetrician-gynecologistDr. Sharon Malone, late-night show hostConan O'Brien, and the guest I am looking forward to the most, Michelle's brother Craig Robinson.
Whether you plan to listen to this podcast alone, with your mother, your sister, or your friends, this podcast is bound to spark meaningful and long-awaited conversations and answer many of the questions we are hoping to answer about our own lives. So, if you are looking for a closer look of the former first lady in her most candid and personal state, or if you are just hoping to hear more conversations on the topics of women's health, sibling relationships, friendships, mentorships, and marriage, then you need to follow "The Michelle Obama Podcast" on Spotify today.