Washington & Hollywood Collide at Google/THR Event
Written by . Published: May 01 2012
The digital world and Hollywood joined forces for the first ever Google/The Hollywood Reporter Party on the eve of the White House Correspondent's Dinner. Google's executive chairman, Eric Schmidt, and Hollywood Reporter's editorial director, Janice Min, hosted the exclusive invite-only soiree at the W Hotel in Washington, DC.
The likes ofDavid Axelrod, Colin Powell, andPiers Morgan rubbed elbows with "Modern Family" star Sofia Vergara (with her boyfriendNick Loeb), "Scandal"'s Kerry Washington, Tony Romo, "Glee"'sMatthew Morrison, andSports Illustrated cover girlKate Upton.
Kris Jenner laughed about the rumors that daughter Kim Kardashian might be mayor of Glendale someday but seemed very pleased about her family's new $40 million dollar deal to renew her hit show on E! "Modern Family"'s Eric Stonestreet was also spotted, along with co-starJesse Tyler Ferguson, who was hand-in-hand with his boyfriend, Justin Mikita. The Hunger Games's Woody Harrelson was very friendly as was "Gossip Girl"'s Chace Crawford and actorDavid Arquette.
Check out some pics from the star-studded affair below!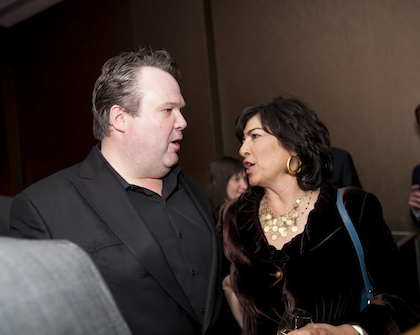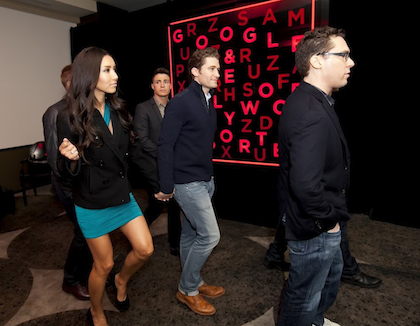 Elsewhere in the Nation's Capital, Lindsay Lohan may have missed Friday night's fun, but she was bright-eyed and bushy-tailed at Tammy Haddad's famed Garden Brunch on Saturday, April 29th. One of the White House Correspondents Dinner weekend's most exclusive parties, Lindsay made the rounds with her red hair pin-straight, wearing a cream fitted jacket over a conservative dress and her lawyer, Shawn Holley, in tow. A guest of Fox's Greta Van Susteran, Ms. Lohan was all smiles and on her best behavior. Smiling for cameras, Lindsay also mingled with "Fashion Star"'s Elle McPherson and Kerry Washington but stuck close to Kris Jenner. We spotted actresses Rosario Dawson and Kate Hudson chatting in the corner, while Matthew Morrison and Chace Crawford charmed the pants off the ladies. 
[Photos courtesy of Google.]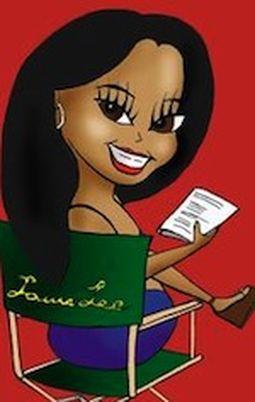 Laura Carlson is an entertainment reporter who has covered red carpets in Los Angeles and Washington, DC. She is a slave to celebrity news and has a passion for pop culture. You can follow her on twitter @lauraleecarlson.