VIRAL ALERT: Zach King
04-03-2021 by Morgan Glicksman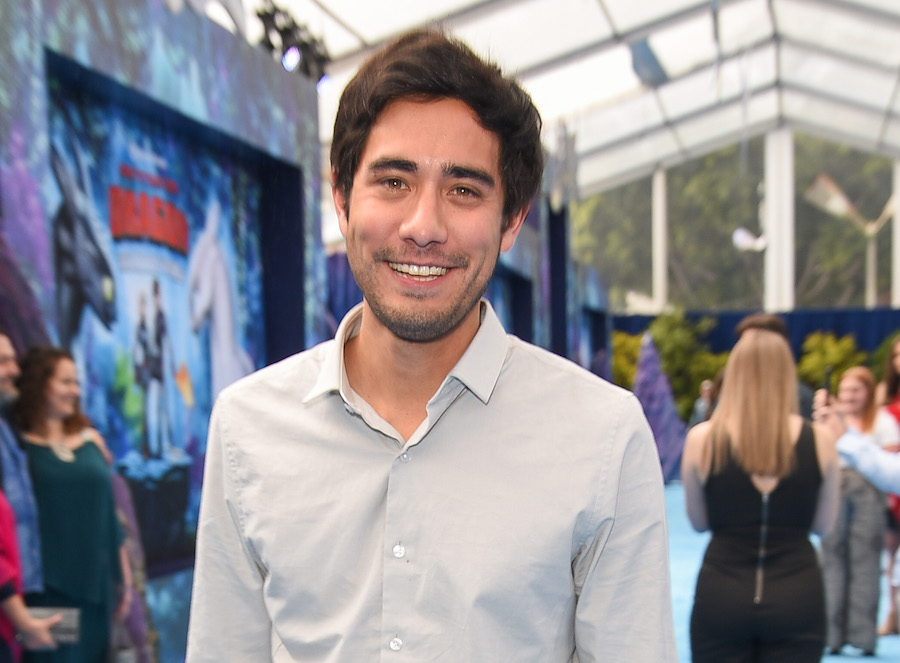 ( © Presley Ann/Getty Images)  
Don't get me wrong, I love TikTok, like I really love TikTok, but my For You page just never gets certain videos. I don't think I'll ever fully understand the algorithm no matter how hard I try. If you're feeling the same way, then let me introduce you toZach King. Even though he's the 3rd most followed person on the app (with over 58 million followers as of this writing!) behind Charli andAddison, you may have never seen a single one of his videos before. I know I hadn't. 

Here's what you should know about Zach: he's a magician and self-proclaimed digital illusionist who got big on Vine (R.I.P). He got his start in social media on Youtube back in 2008, so he's been at this for a while. He's 31 and married with kids, which means he's little older than your average TikTok celebs these days. He has a sick YouTube channel where he shares his hilarious, well-edited, mind-blowing, longer format magic videos and compilations. 
He and his wife competed on "The Amazing Race" in Season 28 and came in 6th place. He also won Youtube's NextUp Creators contest in 2013. That same year, YouTube named him one of the top 25 most promising young filmmakers in America. His Youtube videos alone have over a billion views. (Yes, billion with a B.) Actually, the most viewed video of all time on TikTok belongs to Zach with over 2.2 billion views. 
He's been a guest on "Ellen", he's been profiled in countless publications including Forbes, he was a voice actor in the movieZootopia, and he even has a book series called Zach King: My Magical Life which is about a boy who is forced to navigate middle school and his magical powers all at the same time. He also happens to be a trained pianist. Literally what can't he do? 
Oh and he's made videos with tons of his celebrity friends like Jason Derulo, Howie Mandel, andMacklemore.
Here's to hoping we see more of him on our FYP from now on!