What's Next For "Riverdale"?!
04-02-2021 by Sophia Soto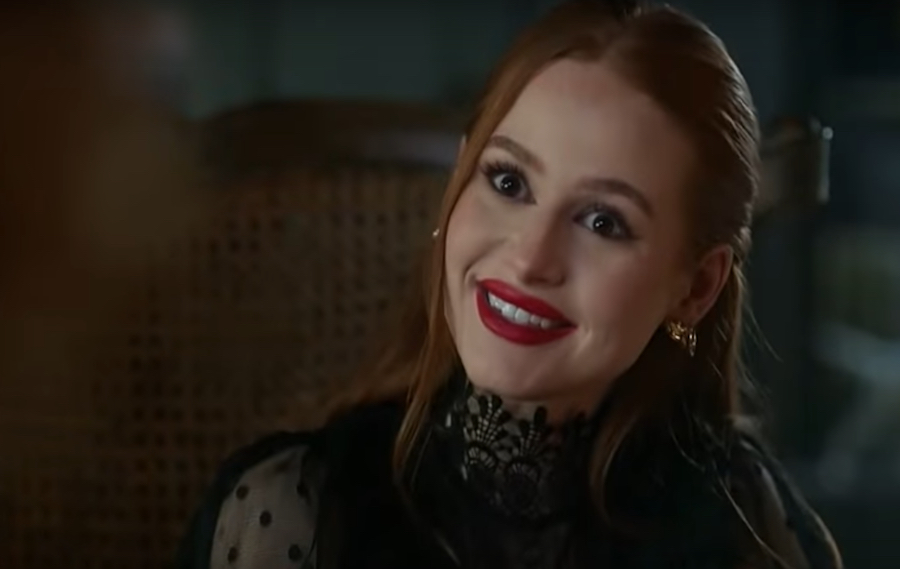 (The CW)
"Riverdale" fans were left with multiple cliffhangers at the end of "Chapter Eighty-Six: The Pincushion Man" this week, and unfortunately, they're gonna have to wait a little longer to get some real answers.

After a dramatic mid-season finale, the show is currently scheduled to return for the remaining half of Season 5 July 7.
To find out just exactly what occurred Wednesday night (March 31) and where the characters left off, keep reading, but beware: we will be getting into some spoilers!
Riverdale High is dealing with Parent-Teacher night, with Archie (KJ Apa) and Kevin (Casey Cott) taking the lead to ensure it all goes smoothly. Archie is thrown for a loop when his former Army General shows up with some unexpected news. Hiram (Mark Consuelos) ruins Parent-Teacher night by bringing familiar faces back after setting everyone in the prison loose. Those familiar faces, aka Chic and Charles, pay a visit to Betty (Lili Reinhart) and Alice (Mädchen Amick), but they aren't the only ones returning -- both Penelope and Uncle Frank escape as well. 
Cheryl (Madelaine Petsch) fights back when Hiram and Reggie (Charles Melton) try to take the Blossom maple groves. Jughead's (Cole Sprouse) method to get through his writer's block leads to him going missing, Tabitha (Erinn Westbrook) being left to figure out what happened to him. Veronica (Camila Mendes) has to deal with Chad attempting to trap her into staying in their marriage after he refuses to sign the divorce papers.
Luckily, fans did get a promo at the end of the episode to give them a little extra content, though it definitely left fans' heads spinning.
So what can we expect when "Riverdale" returns? We have some theories -- With Jughead missing, it seems he's been either abducted or wandered out of the bunker and is lost while under the influence of the drugs he took. Based on the promo and behind the scenes content from the cast, it seems Tabitha, Betty, and Jessica will be teaming up to find him. Veronica will obviously need to deal with Chad's attempt to force her to stay with him, although we have to imagine that, soon enough, Archie will put the pieces together and be there to help her through the divorce process so they can be together. Then, of course, one will have to wonder what's next in the case of all the missing girls and The Mothman. Is Polly really dead??
It's safe to say that fans will be on the edge of their seats, eagerly waiting for "Riverdale"'s return. In the meantime, we will be over here coming up with theories on what's next for all our favorite characters.