VIRAL ALERT: Khaby Lame
07-18-2022 by Tiara Brownie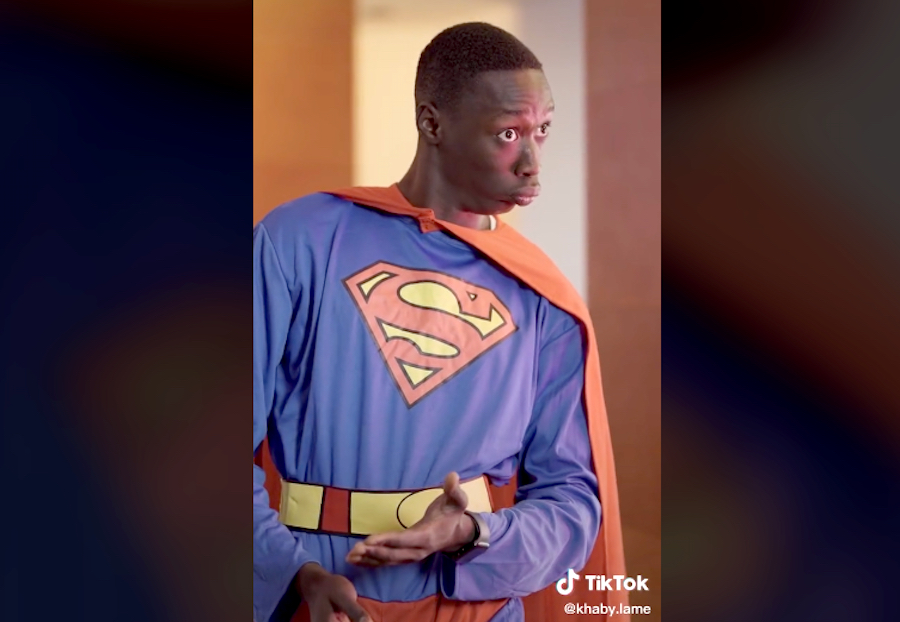 (Khabane Lame/TikTok/@khaby.lame)
It is now official: Khaby Lame is the TikTok star with the most followers… on the entire planet! After recently reaching over 146 million followers, the 22-year-old dethroned Charli D'Amelio, who is well-known for being the most famous creator on the platform -- that is, until Lame stepped into the TikTok scene. D'Amelio has amassed a total of 144 million followers as of this writing, and it only took her 7 months to surpass the milestone of 50 million followers, making her the first creator in the platform's history to accomplish a mass of followers in such little time. So, how did Khaby Lame have a chance to steal her title? And, most importantly, who is he?
Khabane Lame is a 22-year-old social media star from Senegal, West Africa, who currently resides in Italy. Before becoming a TikTok sensation, he formerly held a job in manufacturing. After being laid off due to the pandemic in March of 2020, he became a platform member. Lame rose to prominence on the app very fast thanks to his humorous but wordless videos in which he silently poked fun at other TikTokers, particularly those who suggested "life hacks". His viral videos made him a household name.
Lame speaks English and Italian and believes the "global language" he speaks is mainly responsible for his rise to prominence on the internet. The TikTok personality is also under the impression that he has a sizable following in Senegal, Brazil, and the United States.
In an interview with Forbes, Lame stated that most of his ideas come from things occurring naturally in his life. He also looks for inspiration on the internet, such as TikTok and other social networks. However, this is not at all a simple task for him. At the very least, he spends 3 hours every day seeking the perfect video to spoof. When it comes to his videos, he always makes an effort to avoid being offensive to anyone, and he prefers to make jokes that involve humorous parody. Will Smith and Eddie Murphy are two actors and comedians who have inspired Lame to have the confidence to believe in himself. They are his points of reference when creating his social media content. And his efforts have seemed to pay off: It is estimated that Khaby brings in a monthly income of $200,000. 
It doesn't take much for Khaby to create his videos for TikTok; all it takes is a shrug, a gesture, or an emotion on his face, and he does it all without saying a word. Khaby told CNN that his silent reactions were meant to be an example of the phrase "shaking my head". His videos often show how frustrated he is by strangely complicated things in life. He said, "I had the idea because I saw these videos going around, and I liked the idea of making it easier to understand... The kind of move was random, but the silence wasn't. I thought of a way to reach the most people. And the best thing to do was to keep quiet... Perhaps this makes people laugh because my facial expressions are funny, and I love that."
Not only is Khaby Lame funny and successful, but he also has a heart of gold. During Ramadan, he provided food and water alongside his mother to residents in Senegal. Lame describes himself as being so blessed to be able to do what he can do now. Charitable giving is a cause that is near and dear to his heart because it enables him to lend a hand to members of his family and community, as well as to long-time friends and acquaintances.
@khaby.lame

This Ramadan my family and I decided to help my hometown people.My mother was there to oversee everything and I'm happy to share with you guys and to end Ramadan this way! Eid Mubarak!

♬ suono originale - Khabane lame
We can't wait to see what Khaby Lame's next video will be and who he will be collaborating with in the near future!