Typhoon Haiyan: How You Can Help
Written by Amanda Baltazar. Published: November 14 2013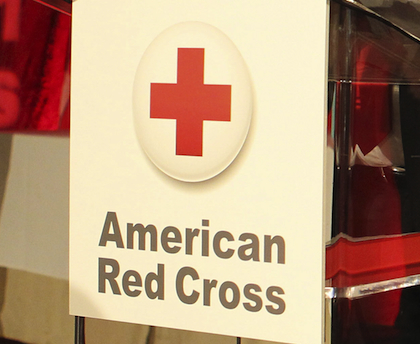 For the past week, the Philippines have been in a losing battle with Mother Nature. The devastation that Typhoon Haiyan has caused has everyone in shock and awe at the disturbing pictures of the destroyed land and people. Typhoon Haiyan is one of the strongest storms ever observed and recorded.
There is no doubt that the Philippines need all the help they can get. Simple essentials like clean water, food, and shelter are the most important things they need. Many have responded and come to the aid of the Philippines. There are countless efforts to help the cities that were destroyed by Typhoon Haiyan. The death toll is already in the thousands, so we have to act fast.
Celebrities are turning to twitter to mobilize the effort and aid to the Philippines. Harry Styles, Rashida Jones, Ellen Degeneres, Charlize Theron, Josh Duhamel, Kevin Bacon, Christina Aguilera,Rihanna, Katie Holmes, andEwan McGregor are just a few of the celebrities who are encouraging everyone to help support the efforts to aid the Philippines.
The Philippines are still recovering from the earthquake that killed more than 200 people in Visayas. Pictures of Tacloban, one of the affected cities, have been circulating through the media and the devastation is very apparent.
There are many organizations sending their aid. If you would like to help and donate, here are a few places to donate and get more information.
Red Cross Philippines
UNICEF
World Food Program
Save the Children
http://www.savethechildren.org/site/c.8rKLIXMGIpI4E/b.6115947/k.8D6E/Official_Site.htm
Gawad Kalinga (Philippine Non-profit to fight poverty)
http://www.gk1world.com/typhoon-yolanda
The mGive Foundation
(Photo via FayesVision/WENN)
- Amanda Baltazar, YH Staff