Tyler Hoechlin Trades in Claws for a Cape as The CW's New Superman!
Written by Amanda Baltazar. Published: June 24 2016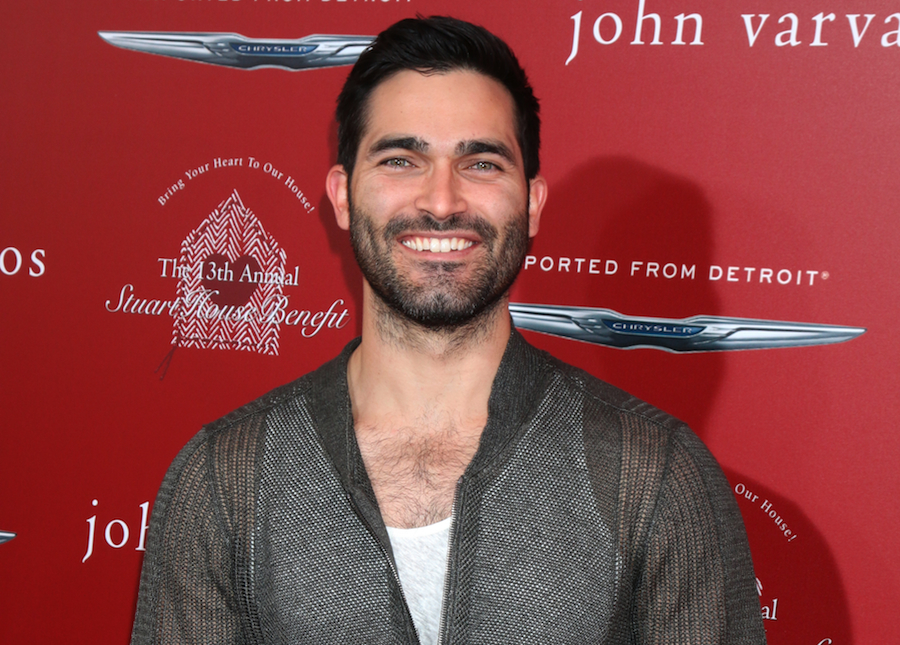 It's a bird! It's a plane! 
No! It'sTyler Hoechlin!
Our sexy werewolf is trading in his claws for a cape!
It was recently confirmed that the "Teen Wolf" star has landed the legendary role of Superman in the recently acquired CW series, "Supergirl"! 
Hoechlin will be lending his abs of steel to be the Man of Steel in Season 2 of the show, which was recently canceled by CBS but rescued, superhero-style, by The CW. He will appear in the first two episodes of as Clark Kent and his alter-ego. 
It is an honor, but there's also a huge pressure that comes with this role, as Superman as been played by the likes of Christopher Reeve, Dean Cain, Henry Cavill, and who can forget Tom Welling's performance in that other CW classic "Smallville"? [swoon]
Insert sobbing emoji!
Hoechlin is amongst greatness when it comes to the league of actors who have played Superman/Clark Kent. But we have no doubt that Hoechlin is up to the challenge!
Check him and his abs of steel out in "Teen Wolf"!
Who knew that cute little Martin Brewer from "7th Heaven" would grow up into the glorious specimen that he is now...
Hoechlin started acting at age nine. He played Michael Sullivan in Road to Perdition with Tom Hanks and continued to act as well as go to school and play collegiate baseball at Arizona State University and UC Irvine. 
Check him out in action at the Dodgers Hollywood Stars Game!
Tyler Hoechlin is a man of many skills and we can't wait to see him as the Man of Steel!
Don't forget to catch season two of "Supergirl" this Fall on the CW!
(Photo via Nicky Nelson/WENN)
- Amanda Baltazar, YH Contributing Writer