TV BFFs Who Are Besties IRL!
Written by Taylor Carter. Published: January 30 2017
Every successful TV show has that one pairing with amazing chemistry that keeps you coming back week after week -- I'm not talking about couples here; I'm talking about the platonic relationships that become your true #friendshipgoals! It's not surprising to learn that many of these TV friendships carry over into real-life, where a chance casting turns into a perfect BFF match!
Here are a few TV friends that you might not know are besties off the set as well!
Beth Behrs and Kat Dennings ("Two Broke Girls")
Although Beth Behrs and Kat Dennings hadn't previously met before landing their hit show, "Two Broke Girls", they instantly hit it off shortly after meeting. Their on-camera chemistry is undeniable as they throw the quips back and forth seamlessly; and this is probably due to their close relationship they've developed off-set. They even have best friend dance parties and send each other cute cat photos. Watching them together in any interview is entertaining, because they always a have a randomly hilarious story from their loving friendship. Knowing this makes the fictional Max and Caroline's relationship a little bit sweeter.
Mindy Kaling and Ike Barinholtz ("The Mindy Project")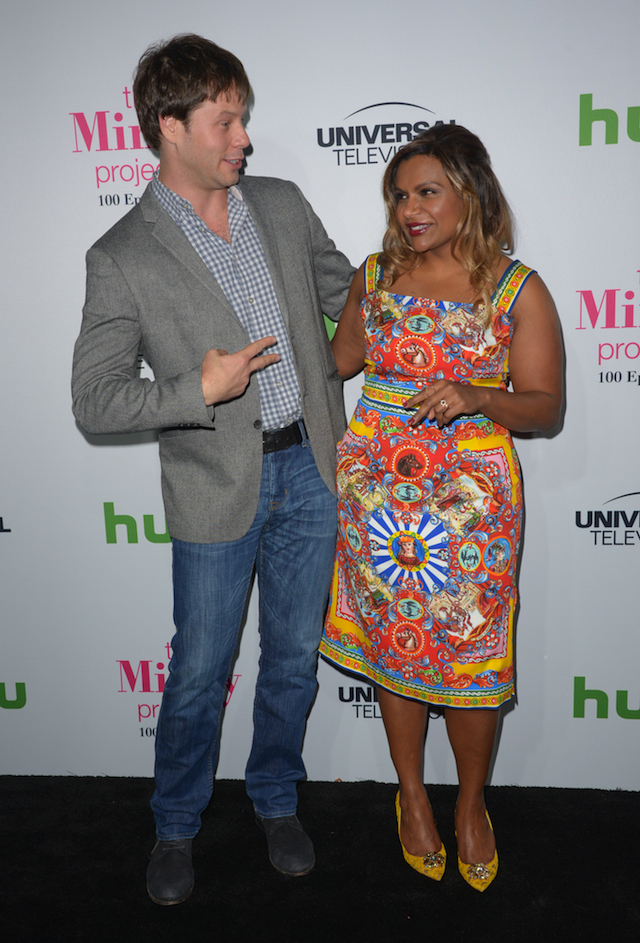 Mindy Kaling's character may seem slightly annoyed with the dog-obsessed Nurse Morgan, played by Ike Barinholtz, but there's still a best friendship between the two that cannot be denied — and it has bled into their real lives as well. Kaling and Barinholtz are the only two actors on the show that also write for the series. So, it's safe to say that they spend a lot of time together, and their respective Instagram profiles are living proof. From on-set trailer hangouts to hilarious Instagram stories together, these two are a brilliant comedic duo. Kaling even posted her best nine photos of her and Barinholtz from 2016, and they are as amazing as you'd expect them to be.
Megan Mullally and Debra Messing ("Will & Grace")
Yes, "Will & Grace" is over, but no, I haven't moved on; and thankfully neither have Megan Mullally and Debra Messing. These on-screen besties have stayed close pals, years after the end of their hit show. Sure, they aren't together as often as we would like them to be, (like, say, every week), but they are both successful working actresses who lead busy lives, so we understand. At least they get together for a cute selfie every once and awhile — and that's all we can ask for. Well, that, and a "Will & Grace" reunion show...
Sophie Turner and Maisie Williams ("Game of Thrones")
When they aren't living in the world of dragons, direwolves, and white walkers, Maisie Williams and Sophie Turner are busy being one of Instagram's favorite pair of besties. These ladies play sisters on HBO's hit show, and even though they have long been separated, that doesn't stop them from partying together in the real world. These BFFs wear matching Halloween costumes and take adorable candid photos together. They further proved what sweet friends they are at this year's Golden Globes when Sophie helped Maisie position her dress on the red carpet for photos.
Lena Dunham and Jemima Kirke ("Girls")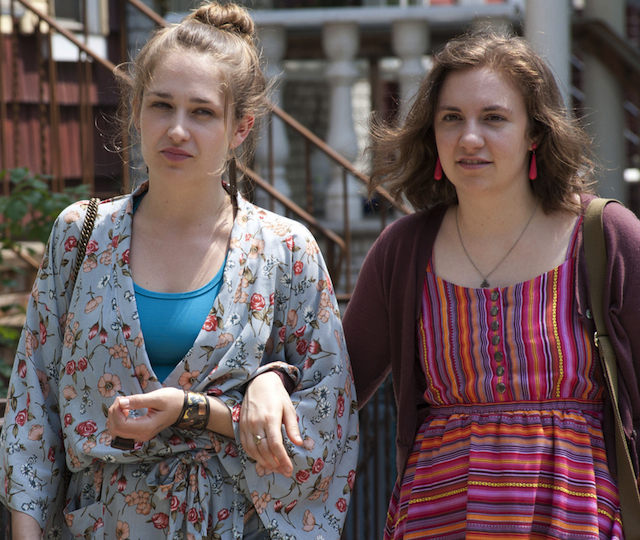 Before Lena Dunham was a hit actress, successful writer, and women's rights advocate, she was a young girl growing up in New York City's happening arts scene, and by her side was her friend Jemima Kirke. The two met at a prestigious New York school and became fast friends. Kirke appeared in Dunham's first movieTiny Furniture for free as a favor to Dunham when she couldn't afford to hire actors. In fact, the character on "Girls", Jessa, is loosely based on Kirke herself, and her cool, relaxed demeanor that Dunham long admired. Though, they have openly admitted to fights and rifts over the years, today they remain best friends. Dunham even credited Kirke as being the only one who can keep her out past 10pm.
Abbi Jacobson and Ilana Glazer ("Broad City")
                                                                                                                                                                                                               (PNP/WENN)
The reason the writing on "Broad City" seems so spot-on hilarious is because it is heavily influenced by the relationship between the real Abbi and Ilana. The show started out as a webseries that the two buddies developed when they were college grads coming up in comedy at The Upright Citzens Brigade Theater in New York City. The characters are heightened versions of their past selves, and the show is currently written from the minds of two best friends, and that's what makes it so special.
Julie Klausner and Billy Eichner ("Difficult People")
"Difficult People" is a relatively new show on Hulu starring Julie Klausner and Billy Eichner. They two play, well, difficult people who carelessly blame the world for their lingering problems and their lack of sustainable employment. They seemingly hate the world and everyone around them -- except for each other. The show leans towards autobiographical in nature because Eichner and Klausner are friends themselves, and she wrote the show based on their real-life banter and friendship.
(Image via Dennis Van Tine/Future Image/WENN)
- Taylor Carter, YH Contributing Writer