TRACK BY TRACK: Jack & Jack's 'Gone'
Written by Brittany Taormina. Published: June 01 2017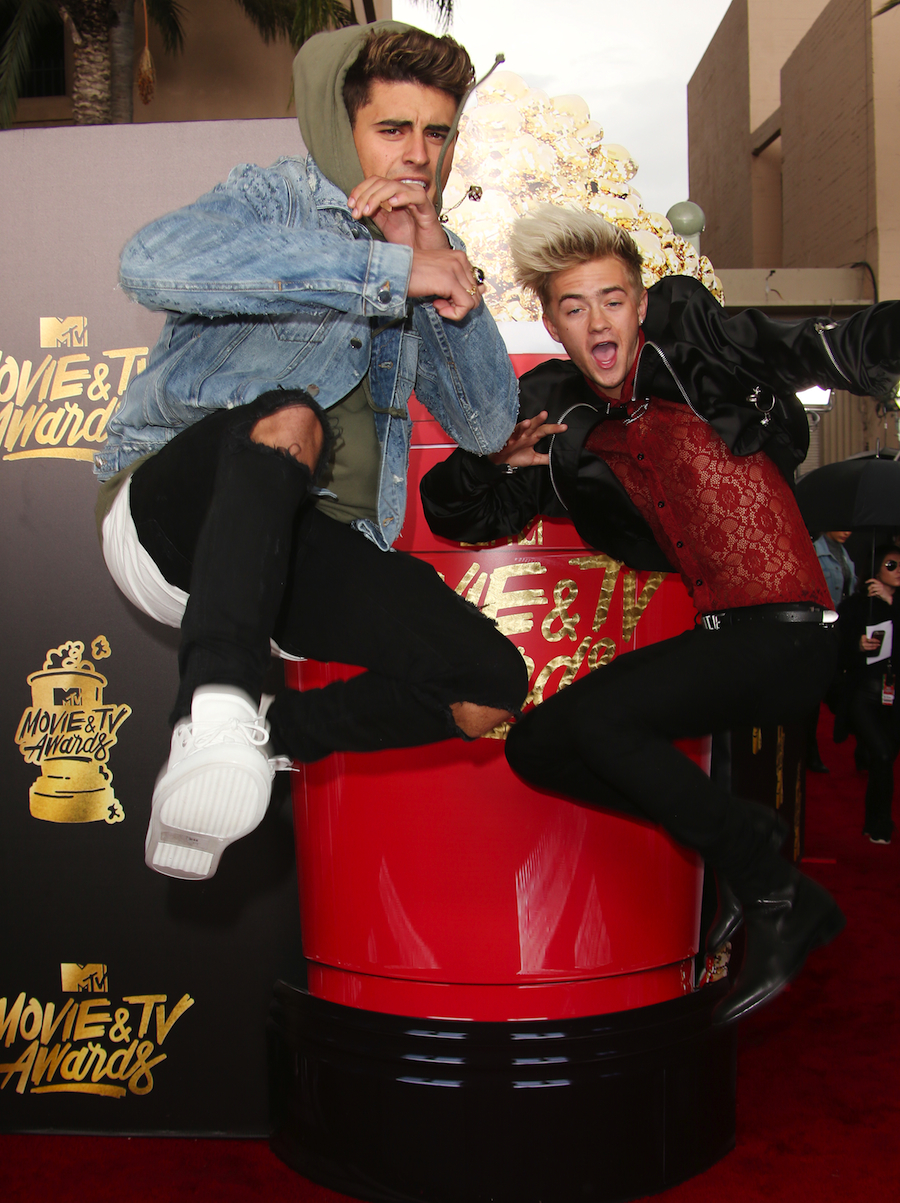 Our favorite Jacks are back with their new EP, Gone! Jack Johnson and Jack Gilinsky have been working hard in the studio and it has definitely paid off. The Nebraska natives are no strangers to topping the chart.Gone shows their maturity and credibility as artists taking them to the next level, and we just couldn't resist breaking down our new favorite EP track-by-track, which we also refer to as "the five stages of a rose"...
1. "Distraction"
Right out of the gate, you can tell that this is a very different sound for the boys. It has a nice sultry R&B vibe to it. The song is of course talking about being someone's "distraction" from a previous relationship that they have been hurt by -- very relatable. It's also important to mention that Gilinsky's vocals are next level on this song. Jack J's alliteration is also perfection. It is crazy how fast he can rap, while still holding his tone clear.
Favorite Lyrics: "Yeah it's like passive aggression, turn to passion, I'm so distracted / You're stuck in traffic, I wanna move on and break the habit..."
2. "Falling"
As we fall (pun intended) into the second song off the EP, the consistency from the first song is still there. This track talks about how you can fall so hard for someone that you can lose control. There is somewhat of an tropical sound that pops through on this track, which also has to do with the way it is sung. It's refreshing!
Favorite Lyrics: "We'll keep o climbing this ladder of love, there's no ceiling / I can't help it, I can't stop this, yeah..."
3. "Last Thing"
Love is complicated. Expectations and stipulations can cause problems for couples that just want to have a good time with each other. It's the ultimate pool song to put on and just forget about everything else that is happening. Time for Zen.
Favorite Lyrics: "Let it be known that I'm hopeless when it comes to romance..."
4. "Hurt People"
It's a never-ending cycle. When something negative happens in a previous relationship, that same thought process could get brought into your new one. This can be damaging, which leads hurt people hurting people. Here's a song that is very thought out in the writing process and conveying that message accurately.
Favorite Lyrics: "I do it to her, she do it to him / This cycle won't ever end cuz hurt people hurt people..."
5. "2 Cigarettes"
Closing outGone comes "2 Cigarettes". A failing relationship is hard on anyone. This song explores that exact pain and how that grief leads him to smoke 2 cigarettes. Here's a non-smoker that needs something to alleviate the pain. Here's another brilliant example from the Jacks of taking a situation that is not visible and making it visible. Pain that can't be seen. You can create a picture from what is being said.
Favorite Lyrics: "It's no one's fault but some things just fall apart, yeah / I smoke two cigarettes and I don't even smoke..."
The boys did a really great job of telling a complete story. From the first to the last track, it creates an entire picture of a relationship. It's evident that it's not just about what song would the make "the best single" but the entirety of the EP and how it should be listened too as a complete narrative.
You can purchase Gone on iTunes or listen on Spotify!
What's YOUR favorite track off of Gone?
(Image via FayesVision/WENN)
- Brittany Taormina, YH Contributing Writer