TRACK BY TRACK: Addison Rae's 'AR'
Written by Gabriella Pérez. Published: August 28 2023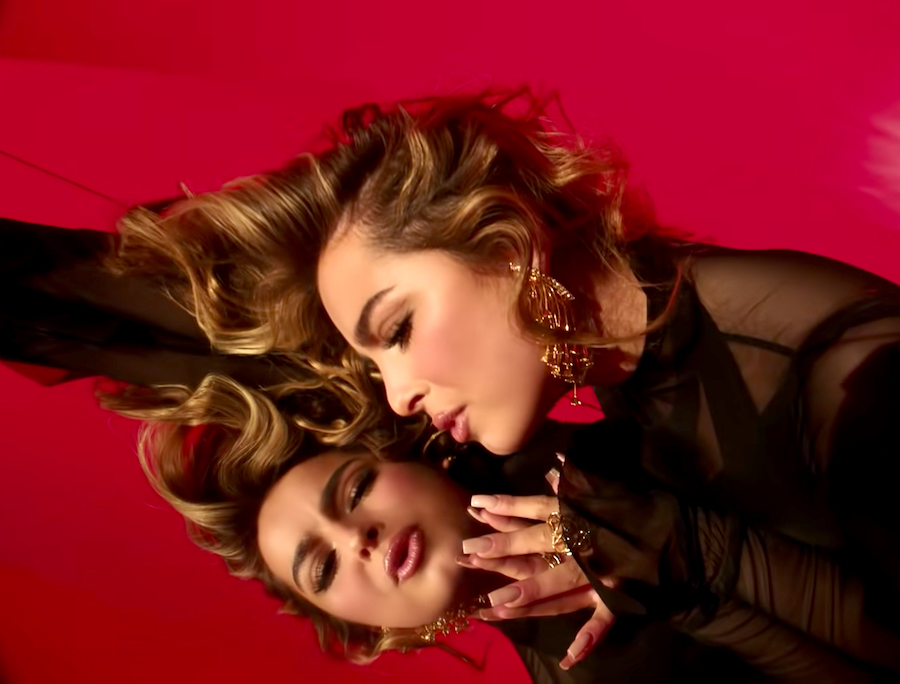 (Photo: Addison Rae/YouTube)
Breakout TikTok star, Addison Rae, has her eyes on a new level of stardom – Pop Star.
Addison's new EP AR is a teenage dream of pop perfection. The EP contains 5 tracks and features current Pop princess Charli XCX.AR brings listeners on a 12-minute journey towards the intergalactic realm of Pop Star Realness.
Let's break down all 5 tracks!
1. "I got it bad"
The opening track of the EP welcomes you into Rae's Pop Paradise. The song has a bit of a darkness to it, making it very reminiscent ofLily-Rose Depp's "World Class Sinner (I'm a Freak)" from HBO's "The Idol". Keeping in tune with the idea of a Pop-Star with a wild side, the song tells the story of someone falling deeply for a man and recognizing that this love has taken over their life.
Favorite Lyric: "I love it but it's definitely something that could ruin my life / 'Cause I, I got it bad..."
2. "2 die 4" (feat. Charli XCX)
With an intro that grabs your ears and doesn't let go until the last note, "2 die 4" proves to be the most catchy and strongest song on the album, a soft self-love song where Rae sings about knowing her own worth and choosing to wait for someone who can recognize it as well. This is a song that everyone can find themselves humming along to with its snappy chorus. Charli XCX continues to prove her excellent lyricism and brings another layer of pop girlishness to the track. Together, Addison and Charli produce arguably the best song on the album.
Favorite Lyric: "This boom-boom bass, to die for / I-I-I want someone who thinks I'm to diе for..."
3. "Nothing On (But The Radio)"
"Nothing on (But The Radio)" is an incredibly interesting track knowing the history of the song. Originally it was a leaked unreleased song written by Lady Gaga in 2010, and since then the song has been passed around to other artists before landing in Rae's lap. Rae has shown she is a big fan of Gaga throughout her career -- this past Halloween, she dressed up as a young Gaga from the 2009 MTV Awards where she performed "Paparazzi" and had blood ooze out of her chest. With this in mind, you can hear how this song was originally written by Gaga through its pop-rock edginess of the early-2010s. Rae gives this song its final home on her EP. She makes great use of her vocals with each burst of the chorus. "Nothing on (But The Radio)" is a perfect fit for a rising pop star.
Favorite Lyric: "And my heart's playing the song that you like / You're with me tonight..."
4. "it could've been u"
The fourth track on the EP is an anti-love letter written by Rae to an ex who is out of second chances. Rae acknowledges her level of fame and how this ex has used her for their own advantages. It holds a similar vibe of Ariana Grande's "In My Head", who also sings of an ex who she has built up and only lets her down in the end. In Rae's case, she takes a bit of a turn with flexing her new love interest and toting the fact that they could still be together if he didn't mess up and use her.
Favorite Lyric: "I used to feel bad, now I don't..."
5. "Obsessed"
The first single, which dropped back in March of 2021, was very divisive upon its release. After much time passed, fans began to relisten to the song and find it actually quite charming and a fun nod towards self-love. "Obsessed" tells a story of Rae out with a fairly new love interest who finds themself obsessed with Rae, who then takes a minute before saying "me too". The song is a perfect end to the small sample of music, fully bringing us back to the idea of self-love and confidence that Rae speaks on throughout the EP.
Favorite Lyric: "I'm obsessed with me as much as you / Say you'd die for me I'd die for me too..."
Addison Rae's EP AR is a great start to what is sure to be a successful pop music career. You can stream the album on all music streaming platforms!