Throwback Tracks To Add To Your 2017 Playlist!
Written by Brittany Taormina. Published: January 16 2017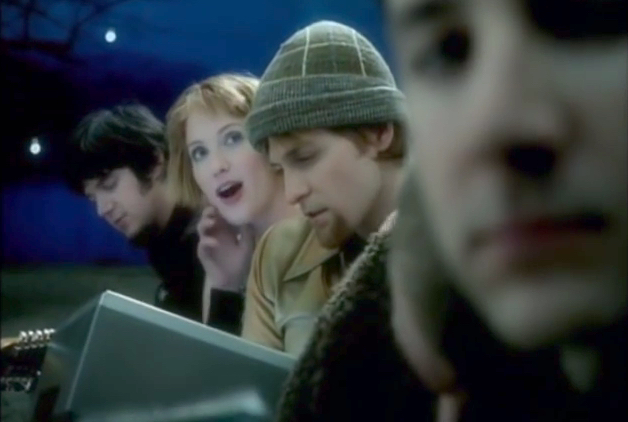 This one goes out to all of you who are still writing "2016" on your checks!
Just because it's a new year doesn't mean you have to leave your favorite throwback tracks behind! We all have our current chart-topping faves, but here are 4 throwback tracks that for your 2017 playlist that just get better with age!
1. "The Middle" – Jimmy Eat World
If you want to be thrown back into the early-2000s this song will do the trick. The alternative rock band was loved by many, and their song "The Middle" was everywhere, including television shows such as "One Tree Hill". It's the perfect track to get you motivated to kick butt in the new year!
2. "I'll Be" – Edwin McCain
Edwin McCain's "I'll Be" has become one of the most popular wedding songs. Originally released in 1998 off his second album,Misguided Roses, the song found a whole new popularity in 2004 when it was released in the film A Cinderella Storystarring Chad Michael Murray and Hilary Duff.
3. "Dancing in the Moonlight" – Toploader
Talk about the ultimate feel-good song! The British alternative rock band actually covered this song from King Harvest, and it not only makes you want to dance, but also brings a smile to your face. Here's to much dancing in the moonlight in 2017!
4. "Kiss Me" – Sixpence None The Richer
If this song doesn't take you back to the '90s, I don't know what will. The pop song was released in 1998 and went on to be on "Dawson's Creek" and in the famous staircase scene in She's All That. May you also strut into the new year like Laney Boggs after her makeover!
What's YOUR favorite throwback track?
(Image via Columbia Records/YouTube)
- Brittany Taormina, YH Contributing Writer