The Young Revolutionaries: Chloe x Halle
Written by Ali Shannon. Published: March 01 2018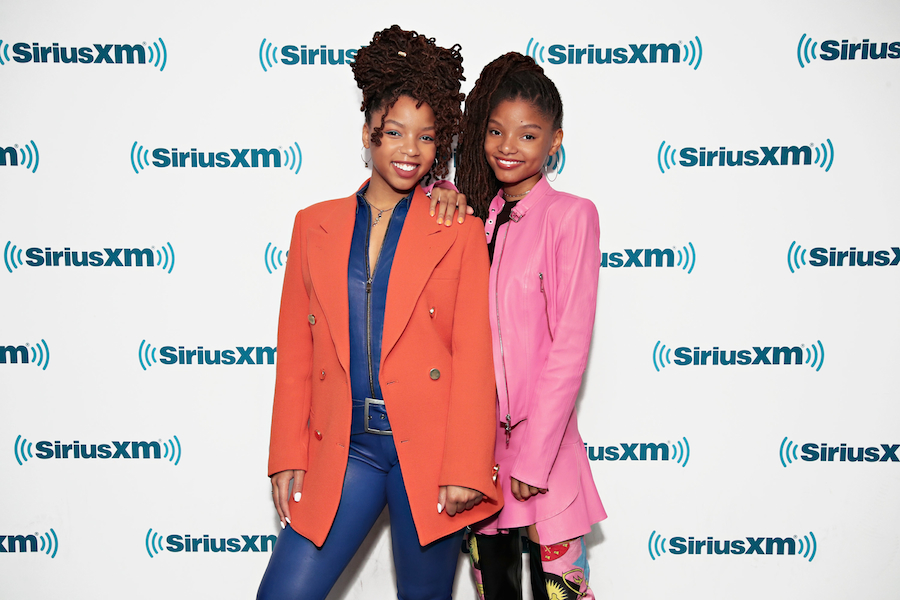 The Atlanta-born Bailey sisters, known as Chloe x Halle, are dominating everything they create, whether it's television or the music industry, or being advocates for change within Hollywood.
The sisters began (and continue) their careers making song covers on YouTube, most notably "Pretty Hurts", which immediately caught the attention of the original artist herself, Beyoncé. After the video went viral, they were signed by Queen B's label, Parkwood Entertainment, and began releasing music, like their EP Sugar Symphony in 2016, as well as their unofficial mixtape The Two of Us in 2017. They even made appearances in Beyoncé's iconic "Lemonade" video and have performed at Essence Festival and the European leg of Beyoncé's tour. Now they are stepping into their own even more and performing this summer at Coachella, and their debut album is being released in the very near future. If Beyoncé puts her stamp of approval on these ladies, we all must follow.
The sisters have also made a foray into television with roles on the hit Freeform show "Grown-ish". On the college-set series, the girls play twins Jazz (Chloe) and Sky (Halle), up-and-coming track stars struggling with their rise and figuring out how to balance their public and private personas. They appear alongside the show's star/good friend Yara Shahidi and have even recorded the show's theme song, "Grown", with other songs by the duo being featured throughout the series. With such edgy comedic material and a diverse cast, Chloe and Halle fit in seamlessly and give us yet another reason to obsess over the duo.
Apart from focusing their lyrics toward female empowerment and Gen-Z values, the sisters are positioning themselves as young activists. They recently performed at Girl Cult Festival, where they spoke about women supporting women and the fearlessness of the youngest generation when it comes to taking risks. They've marched for the DACA Dreamers at the 2018 Women's March and have been involved in EighteenX18, a new platform to encourage the younger generation to vote and become active citizens.
Catch these young superstars taking over 2018, and check out their latest retro video to the song "The Kids Are Alright"!
Be sure to catch Chloe x Halle on "Grown-ish" Wednesday nights at 8pm on Freeform!
(Image via Cindy Ord/Getty Images)
- Ali Shannon, YH Contributing Writer