The MTV Movie Awards Get Swagged by GBK!
Written by Sarah Osman. Published: April 14 2014
WhilePharrell was picking out his hat andConan was polishing his hosting jokes, GBK held its annual gift lounge honoring the 2014 MTV Movie Awards Nominees and Presenters. This exclusive event, held at the SLS Hotel in Beverly Hills, brought out the stars... and the goodies! A few of the celebrities in attendance included Omar Epps,Rebecca Mader, Andy Richter, and many more!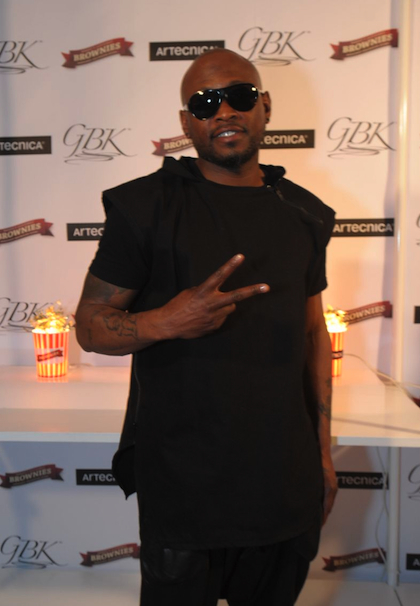 We got the low-down on the hottest new products, delectable treats, and charities in Hollywood. Barry's Gourmet Brownies gave us a box of their fudgiest brownies (they really are as fudgy as they sound) which left us wanting more (not to mention a cold glass of milk!), and we sipped a cup of coffee filled with Ripped Cream, a coffee creamer that gives you an extra boost of protein. As an avid addict of coffee, I think that this may be one of the most brilliant ideas ever created; having protein makes me feel slightly less guilty about consuming gallons of coffee each morning (albeit, only slightly). After our little coffee break, we got bedazzled by the ladies at Lollipop Bandz. These adorable multi-shape bracelet wraps remind me a bit of a more practical version of sillybandz, and I have a feeling that they will soon be quite the hit with tweens (who, as we all know, are the true trendsetters of the world). Then, the ladies of Very Pretty Skin gave us customized skin care creams, and having already tried mine, I can say that I am hooked.
Fracassi Lashesgifted us with a goodie bag which included a pair of false eyelashes, a lash curler, and some tweezers. This brand new lashes company has catered to the likes of Miss J. Alexander and a ton of other celebs worldwide, so it should only be a few days before our eyelashes will be SICKENING (yes, this needed to be put in all caps). We then met the lovely ladies behind WEEKEND bags, chic custom totes crafted by the ladies of Thursday Friday. Our glamorizing continued as the gals of SYC FUK gave us the lowdown on their comfy yet edgy, one-of-a-kind hoodies, while the gentlemen of MTHEMOVEMENT explained to us how their eco-friendly fabrics are crafted from cashmere (who knew?). Our green adventures continued with the creative minds of The Artisan Group, a crafty collective that gifted us with a sample selection of their wares, which included handcrafted jewelry from designers all over the world.
We also got to chat with the true shining heroes of the event -- the five different charities in attendance. Lambda Legal leads the fight for LGBT rights through a combination of litagation, education, and public policy work, while the Los Angeles Youth Network helps to empower abused and homeless teenagers (as a high school English teacher, this one is pretty near and dear to me). Autism Speaks helps those who have been diagnosed with Autism, and, perhaps the biggest charity of them all, the American Red Crossare the first ones there whenever disaster strikes. We also got to learn more about Homeboy Bags, a collection of tote bags designed and created by former convicts. Proceeds go toward helping these gentlemen find jobs and stability after serving their time.
We certainly had a fun day of socializing and get glammed up! Click on any of the links above to learn more about these exciting new products and initiatives!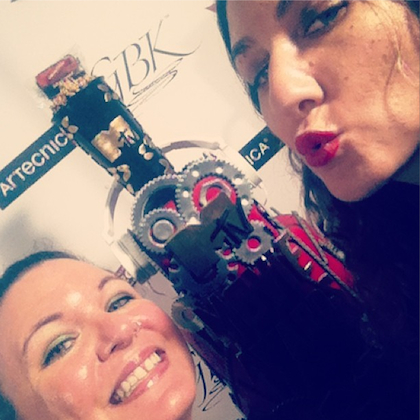 (Photos via GBK Productions; Instagram)
- Sarah Osman, YH Staff