The Ladies of "One Tree Hill" Have Reunited to Start a Podcast and We Are Freaking Out!
06-28-2021 by Rebecca Breitfeller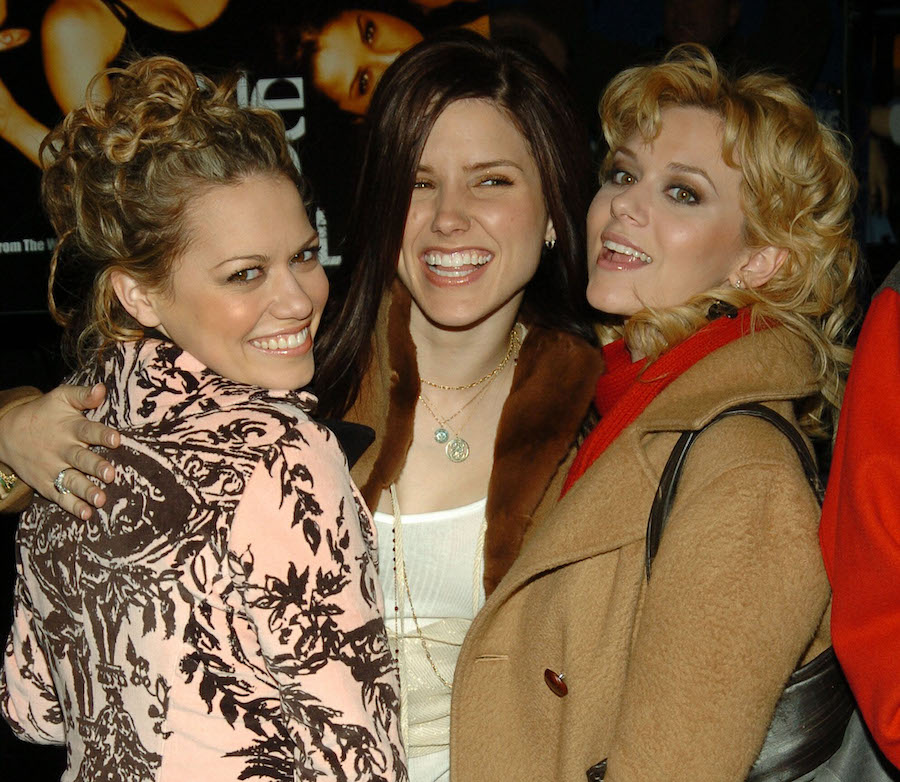 ( © Lawrence Lucier/FilmMagic via Getty Images)  
Calling all Ravens (aka the OG "One Tree Hill" fans) back to the court! Buckle up, because the ladies of the hit CW show "One Tree Hill" are back, and better than ever. Sophia Bush, Hilarie Burton, and Bethany Joy Lenz are getting back together for a new podcast titled "Drama Queens" where they are going to be dissecting all the episodes of the hit show we all know and love and revealing behind-the-scenes secrets from shooting the series.
Have you ever felt the urge to go back and re-watch "One Tree Hill" 30 more times? Well, same. Now we can do it with the help of the ladies of the cast themselves, Bethany Joy Lenz, who played Haley, Sophia Bush as Brooke, and Hilarie Burton as Peyton. The women of OTH have remained friends since the show's end in 2012 and have reunited to bring some joy into viewers' homes as they recount hilarious and top-secret stories from their time on the show. The show itself was so iconic to the early-2000s and introduced us to some of the most dramatic love triangles, best friend fights, and high school rivalry of all time.
Part of the podcast's tagline is, "Take yourself back in time... back to high school. The ups and downs, the loves the losses, the struggles the triumphs, being together with your friends... feeling every emotion of it." They dropped the first episode last Monday, which gave us a taste of the the vibe of the podcast! 
The second episode was released TODAY -- it's 20 minutes longer than the last one and OUR EARS ARE READY.
Not only are the ladies rewatching all your favorite episodes with you, but they also openly discuss the trials of life off-screen at this time in their careers. These "drama queens" are not holding back, and it feels like we are right back in Tree Hill with them.
The Podcast is available on all streaming platforms now, and we HIGHLY suggest turning on those post notifications to see when the ladies of OTH post and upload content regarding the show. We have our notifications on and we are more than ready to take a trip back in time!
What is your favorite "One Tree Hill" episode of all time?