"The Goldbergs" Star Sean Giambrone Joins the Cast of Disney's Live-Action "Kim Possible" Film!
Written by Diego Pineda. Published: April 26 2018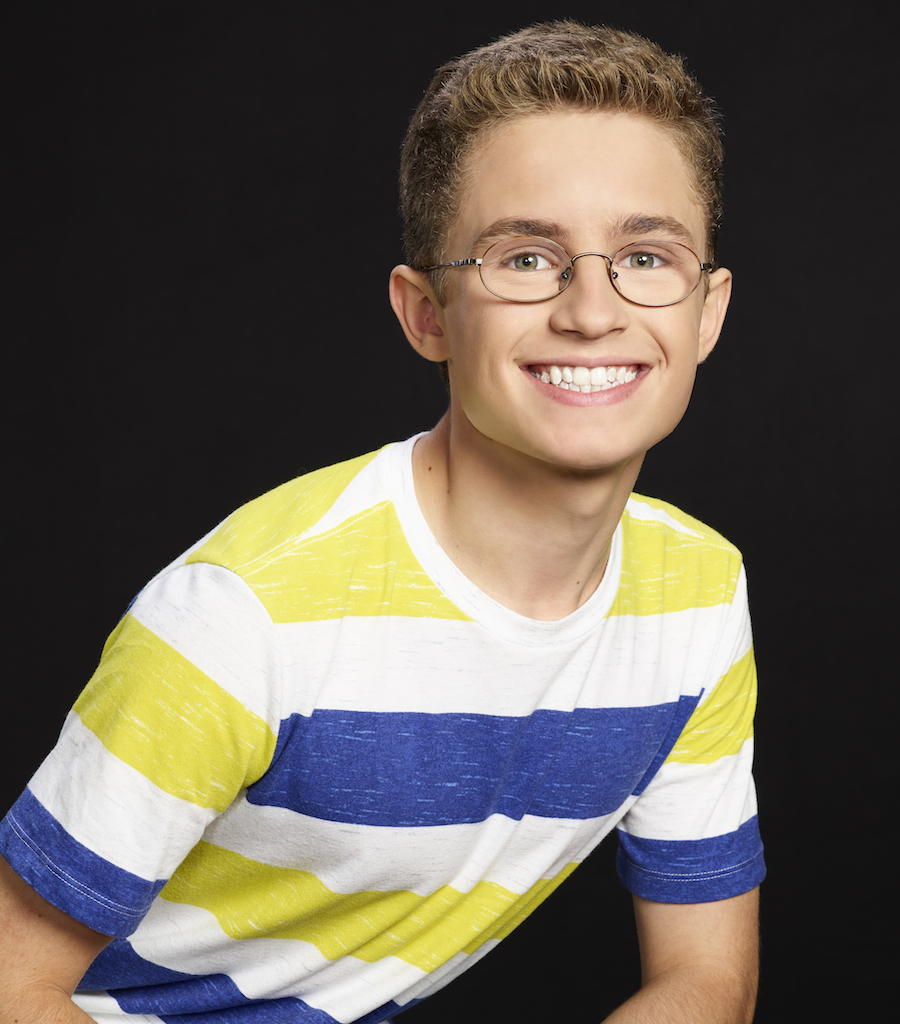 Boo-yah! After
months of waiting for updates
on the upcoming "Kim Possible" live-action film, Disney has heard our pleas and released the names of who will be playing Kim Possible and her partner in crime Ron Stoppable. Newcomer
Sadie Stanley
will be Kim and
Sean Giambrone
from "The Goldbergs" will be Ron!
Disney announced this in a unique way, by bringing back the original actors who were the voices of Kim and Ron, Christy Carlson Romano and Will Friedle, and put them in a casting room where they had to prove why they were fit for the roles of the live-action characters they voiced in the early-2000s. Will's cholesterol problems and mainly the ages of the original actors turned out to be some of the reasons why Sadie and Sean are a perfect fit to bring Kim and Ron to life in this upcoming film! It is time for Sadie and Sean to continue the legacy and take the baton from Christy and Will.
The live-action version of "Kim Possible" follows an ordinary high schooler, Kim, who is also a secret agent when she is not in school. As an agent, she will have to battle villains and solve missions while her best friend Ron and his naked-mole rat Rufus tag along to help. Speaking of villains, we can't wait to see who will get cast as Draken and Shego!
Sadie, who will be playing Kim, is originally from Columbia, South Carolina, and landed this role in her first-ever audition! Sean, on the other hand, is going into his sixth season with "The Goldbergs." These two will for sure have great chemistry like Kim and Ron did in the animated series!
"Kim Possible" was an animated Disney series that aired in 2002 with 87 episodes and two original animated movies. In 2003, the show won an Emmy for outstanding animated program. The movie script will be written by none other than the series' creators Mark McCorkle and Robert Schooley, who will also serve as the executive producers. It will be co-produced and co-directed by Adam B. Stein and Zach Lipovsky.
We are looking forward to learning more about this movie that will make us relive one of our favorite Disney classics in a live-action version! The movie is set to go into production this summer and premiere in 2019.
(Image via Craig Sjodin/Getty Images)
- Diego Pineda, YH Contributing Writer