The 5 Best Looks On The Oscars Red Carpet!
Written by Brittany Taormina. Published: February 29 2016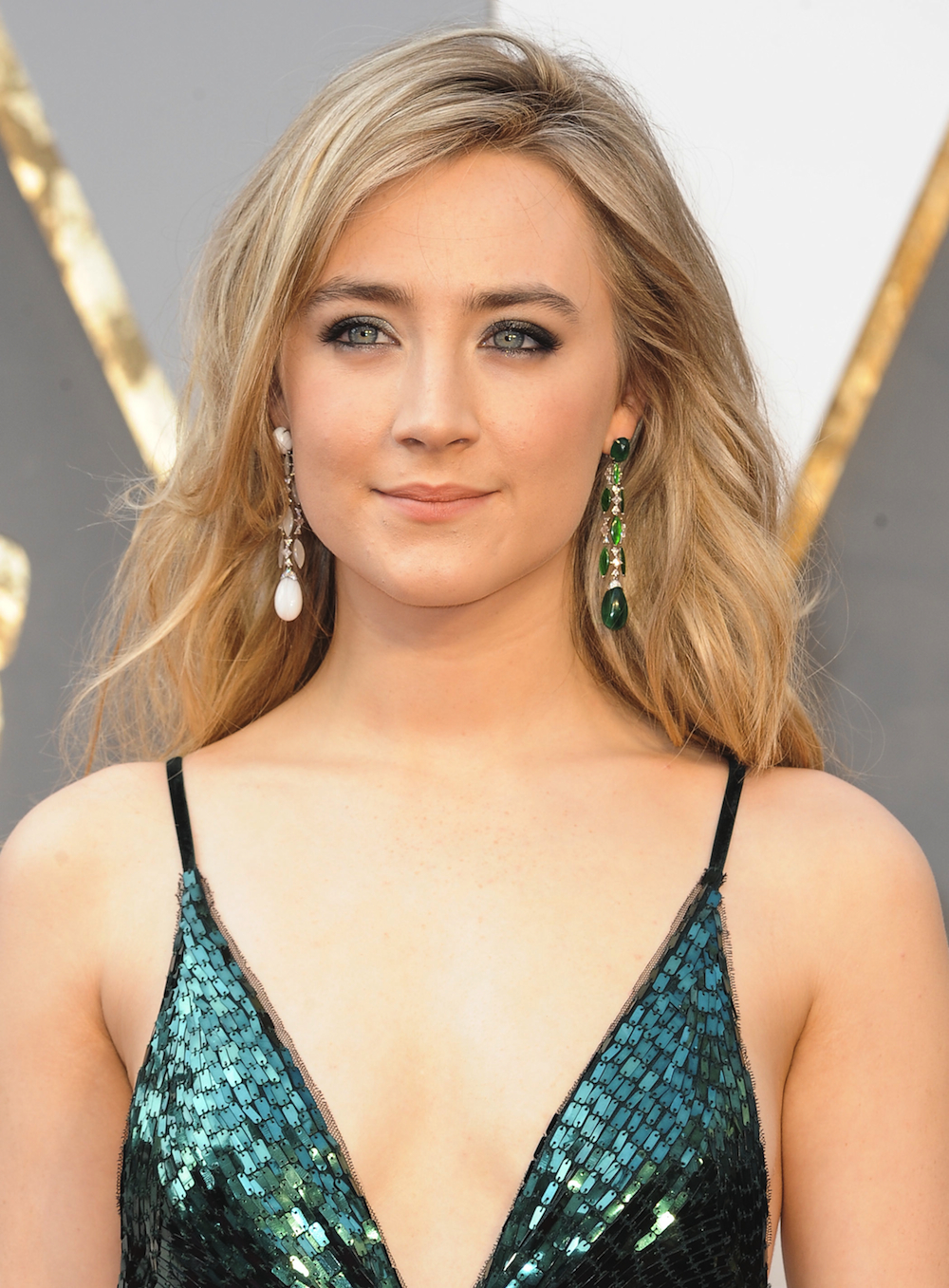 The red carpet at the Academy Awards is always the fashion highlight of the year in Hollywood, and last night not only didn't disappoint, it exceeded all expectations. We saw so many incredible gowns walk the carpet last night displaying an array of colors, sparkles, and sheers that made a big statement. So many ladies were so on-point that it made it difficult to almost impossible to narrow our picks down to just 5, but somehow we managed! Here are five looks we are still gagging over this morning!
1.Charlize Theron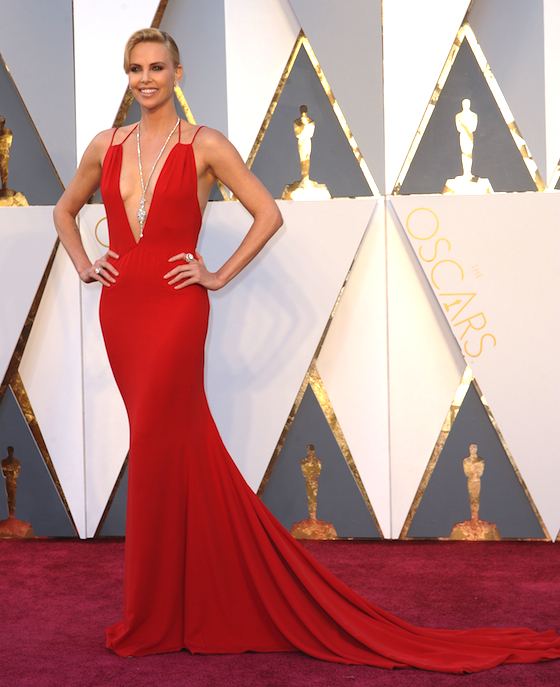 (Apega/WENN)
OMG! When Charlize walked the carpet last night, she had heads turning from every direction. She looked absolutely stunning in this Dior gown with a plunging neckline and diamond necklace that made her absolutely glow. Only Charlize could out-red the red carpet!
2. Brie Larson
                                                                                                                                                                       (FayesVision/WENN)
The Best Actress winner looked incredible in her Gucci gown that had all of us wishing that blue was our color! It was simple and classy in all the right places. Hats off to the new Oscar champ!
3. Saoirse Ronan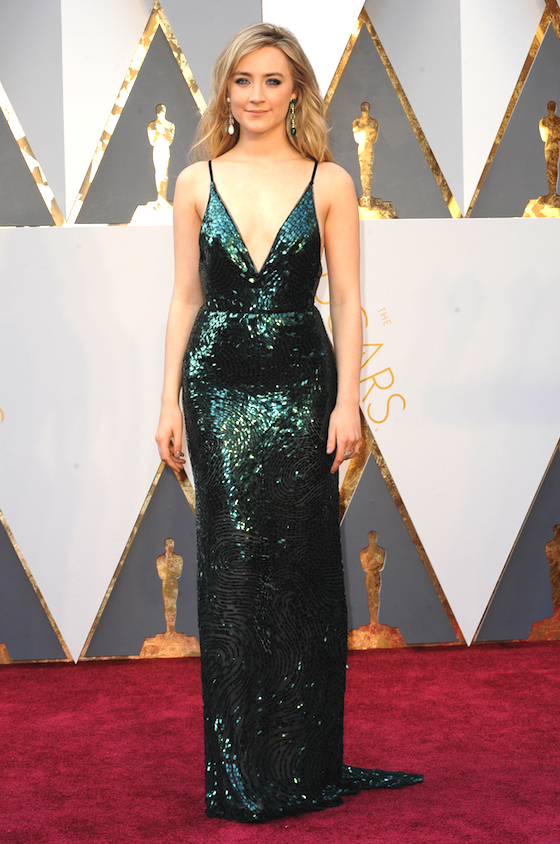 The best dressed of the night by far goes to this girl! The Best Actress nominee for Brooklyn wore a Calvin Klein emerald green number that made her look like she went from Irish goddess to Oscar nominee in 3.5 seconds! She was only 13 when attended her first Oscars and she wore green back in 2008 as well. Not to mention, how awesome were her mismatched earrings?
4. Lady Gaga
Do we need to say more? It is incredibly hard to pull off wearing pants and a dress at the same time, but if anyone can do it, it's Gaga. This white Brandon Maxwell deluxe duo was breathtaking, timeless, and one-of-a-kind.
5. Alicia Vikander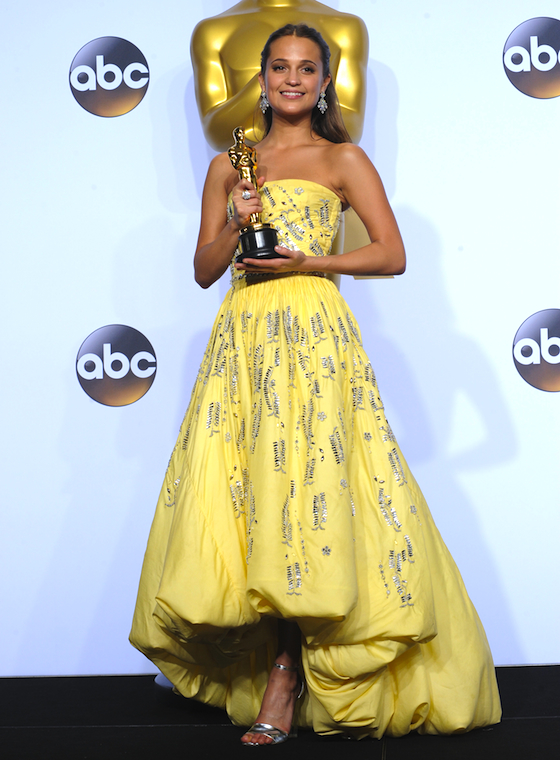 Belle, is that you?? The Best Supporting Actress winner was channeling someBeauty & The Beast realness in her beautiful custom yellow Louis Vuitton gown. Everyone has officially coined her as the real-life Princess Belle and we are not gonna argue with that.
Honorable Mention: Cate Blanchett
We gotta give it up to the 2-time Oscar winner for pulling off what could have been a red carpet disaster if not executed properly, but Cate nails this baby blue Armani Prive gown. Most gals would have been swallowed up by all those florals and feathers, but Cate showed all those starlets how it is done!
What was YOUR favorite dress from the night? Tweet us!
(Photo via Apega/WENN)
- Brittany Taormina, YH Contributing Writer; additional reporting by Katie Marzullo, YH Staff Editor