The 3 F's of FYF Fest!
Written by . Published: August 28 2015
Over the weekend, FYF Fest happened. YEAHHH FYF FEST YEAHHH. So, what does FYF even mean? I was asking the same thing. I heard FYF meant "F*** Your Face", "F*** Your Friend", but actually it's "F*** Yeah Fest". That makes sense.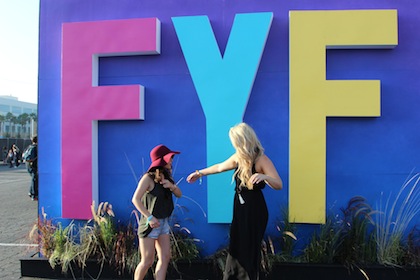 Started by 18-year-old Sean Carlson in 2004, the annual music festival is now in its 12th year. Within the past 12 years, FYF Fest has grown in attendees, performers, and venue size. The first FYF Fest was a one-day event on July 2, 2004, at The Echo. Now, the 2-day event, which took place on August 22 and 23, is at the Los Angeles Sports Arena and Exposition Park. I don't know about you, but listening to live music outside has me feeling some type of way. 
Produced by Goldenvoice, a subsidiary of AEG live, the music festival had five stages. Therefore, there was a performer constantly playing. Like, constantly, all the time, music everywhere. From Chet Faker and Morrissey to Purity Ring and Kanye West, the line up was filled with over 50 bands and artists. There was an array of music genres, which made it appealing to all attendees.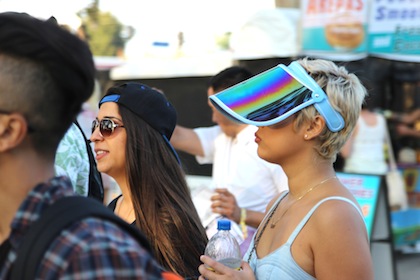 Here are the 3 F's that made FYF Fest a fun time!
Food 
I love seeing L.A. be local. There were a lot of local vendors, such as Afters Ice Cream, Okonomi Dog, Big Daddy's Poke Shack, and Status Kuo. There were plenty of vegan, veggie. and gluten-free options too! YUM. 
Fashion
To this music festival, you can wear whatever your heart desires. Seriously. There is no dress code. I saw jerseys, crop tops, booty shorts, jeans, tennis shoes, no shoes, you name it! It was a no-judge, free-spirited event. 
Fabulous Lineup  
The line-up was great! Although Frank Ocean had to cancel his headlining performance, Kanye West stepped up to the plate. He sang old and new songs from his album and even broughtRihanna to the stage to sing "FourFive Seconds" and "All of the Lights". It was magical.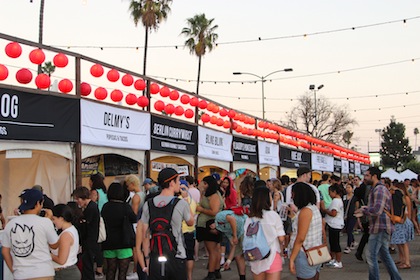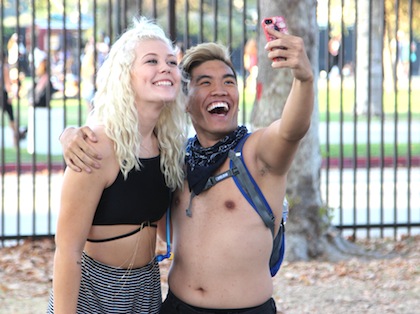 Yet again, FYF Fest was a hit. I'm looking forward to next year! 
- Rachel Robillard, YH Staff