Super Bowl LI Promises to Be an Epic Showdown!
Written by Natalya Gioiella. Published: February 04 2017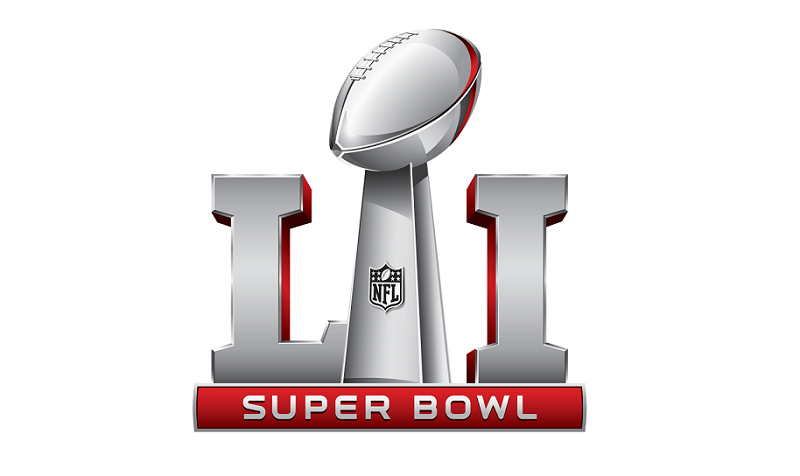 Are  you ready for some FOOTBALL? Specifically the Great American Tradition, the Super Bowl?? (The answer, if course, is yes!) It's our yearly excuse to eat tons of junk food, be surrounded by friends and family, root for whichever team you want, watch a career-defining performance by a great artist during the Halftime Show, and it's the one night out of the year when we actually look forward to commercials. What could be better? This year, Lady Gaga is performing and we know she won't disappoint. We also know that the Atlanta Falcons taking on the New England Patriots will end in an epic showdown.
So, sports fans, ready those jerseys and watch the Falcons take on the Patriots for the first time since losing to the Broncos back in 1999. From what we've seen, they may actually be a difficult team to beat, not just because some of Tom Brady's plays are predictable, but during their regular season, we've seen their offense improve and get stronger than in previous years. The Patriots tend to excel better defensively; offense has never really been their strong suit. The Falcons might also win due to how wellMatt Ryan plays. Ryan is considered to be one of the best quarterbacks in the NFL, as well as one of the most respected men in the league. He's averaged nearly 5,000 passing yards, has a 69.9 completion percentage, and has scored a total of 38 touchdowns.
Brady's only averaged a total of 3,554 passing yards, and has a 67.4 completion percentage. But he could still lead the Patriots to obtain their 4th Vince Lombardi trophy as long as he remains focused and both their defense and offense remain strong. After the #Deflategate debacle, Brady has even more incentive to win. After all, he does want to give people something else to talk about other then the mistake he made. Thirdly, Brady's almost 40, which could mean he may only have 2 or 3 more years in him before retiring. So why not let one of his last games be a win and a redemption from scandal?
Be sure to catch the game on Fox TOMORROW, February 5, beginning at 3:30PM PST!
(Image via the NFL)
- Natalya Gioiella. YH Contributing Writer