IN MEMORIAM: Marie Fredriksson of Roxette
Written by Katie Marzullo. Published: December 10 2019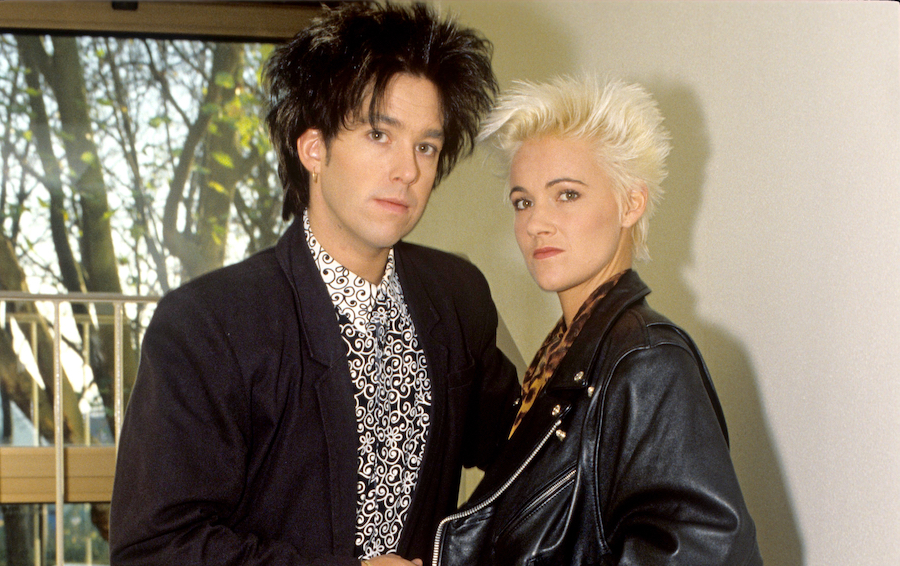 ( © Fryderyk Gabowicz/picture alliance via Getty Images)
This morning, I was gutted to hear the news that Marie Fredriksson of the iconic Swedish pop duoRoxette passed away as a result of an illness that had been plaguing her for the better part of the past 2 decades. In honor of an artist who has meant so much to me, please enjoy this profile I did on the band a couple years ago.
One of my favorite bands of all time is Roxette. This Swedish pop duo had their heyday in the late-'80s and early-'90s, so much of the younger set of today will need a proper introduction. Allow me...
Roxette isMarie Fredriksson and Per Gessle, natives of Sweden and successful solo artists in their own rights. The broke onto the U.S. radio waves in 1989 with their smash #1 hit "The Look." You have probably heard it and didn't even realize it:
Those of you readers who do actually remember them - I am willing to bet that you think they are no more, having vanished from the airwaves in the mid-'90s. I am happy to report that this is not the case! Roxette has continued to make music steadily for the past 30 years. Why, then, have you not heard any of it? Well, in 1994, after their fourth American album, Crash! Boom! Bang!, failed to match the success of prior endeavors, the band had a dispute with their record label and decided to no longer release their albums in the U.S. But they continued to churn out fantastic product in Europe and their home country and still have a devoted following across the Atlantic (including huge popularity in Japan and South America as well).
Then in 2011, they found themselves back in the American market with the digital-only release of their 8th studio album, Charm School, (I went ahead and bought the CD on Amazon anyway, heh), and followed that up with Travelling in 2012 andGood Karma in 2016.
Marie and Per have also worked on their own solo projects and lent their respective talents to other artists, including Belinda Carlisle and Frida Lyngstad ofABBA. In 2002, the band took an extended hiatus when Fredriksson was diagnosed with a brain tumor, which was successfully removed.
In late 2009, Roxette reunited for the Night of the Proms music festival in Belgium, Germany, and Switzerland. Gessle promised more concerts to come, and indeed, in 2012, they made their triumphant return to the States and I was able to cross "See Roxette live in concert" off my bucket list!
Now that we're all caught up, let's get to the vids.
One of their other #1 hits, "Joyride", whose hook will be stuck in your head for days!
"How Do You Do!" from Tourism (1992): Classic, catchy pop goodness, what Roxette is best known for.
"Opportunity Nox," an original track from the compilation album The Pop Hits; Per and Marie get animated!
"A Thing About You" from the compilation album The Ballad Hits (a companion album to The Pop Hits): The sweeping ballad, another Roxette specialty:
The duo has contributed some memorable jams for soundtracks too. Surely you've heard their smash-hit "It Must Have Been Love" from Pretty Woman... Fun Fact: This was originally supposed to be a Christmas song!
Then there was that time that they recorded a really great song called "Almost Unreal" for the Hocus Pocus soundtrack... which was later cut and used for the Super Mario Bros. movie instead! Oh the injustice!!!
ARE YOU HOOKED YET? Go get their albums now!!! There is something for everyone -- can't-get-out-of-your-head pop, guitar-thrashing rock, dance hits, trippy ditties, and introspective slow jams. What more do you need??