SUNDAY MUSIC VIDS: Metallica
Written by Katie Marzullo. Published: January 28 2018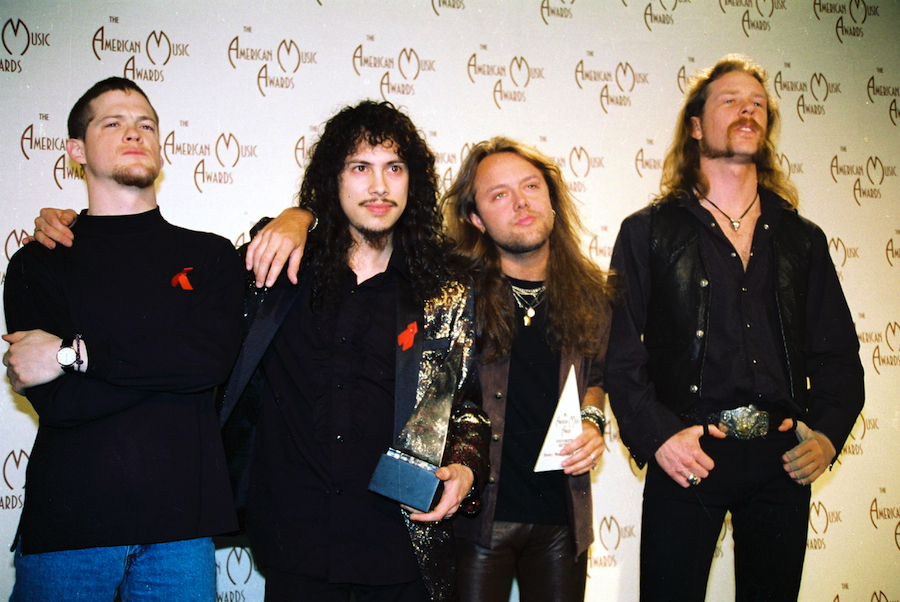 Here's the funny thing I've noticed about hard rock singers – so often we come to discover that, oh dang, they actually have really great NORMAL singing voices! This discovery is usually made when they finally put out the obligatory rock ballad, and the screeching and grunting metamorphasizes into something not only remarkably on point but even pleasant and moving, and you're left to wonder why they had kept this talent hidden for so long.
Kid Rock immediately comes to mind (no really, check out"Only God Knows Why"), as well as Fred Durst (stop laughing) and even Bret Michaels. But I think perhaps the shining example of this is Metallica… or rather, their longtime frontman James Hetfield.
I've never been a metalhead, or even a metalfinger, but I have to say that I love Metallica's classic slow jams "Unforgiven" and "Nothing Else Matters". They're both haunting enough on their own, but Hetfield's dark vocals just ramp up the eerie vibe perfectly. For my money, some of the best, most powerful ballads usually come from hard rock acts. I'm not sure why that is, but it just works for me.
So, this Sunday spotlight on the classic metal band is gonna take it down a notch, but in tempo only – check out Hetfield's amazing vocals on these two classic singles!
Of course, I still enjoy some of their head-bangin' stuff occasionally too...
And speaking of Metallica, be sure to check out Metallica: Through the Never, which tells the fictionalized story of a roadie's misadventures against the backdrop of a Metallica show!
(Photo via Chris Connor/WENN)
- Katie Marzullo, YH Staff Editor