SUNDAY MUSIC VIDS: Lenny Kravitz
Written by Katie Marzullo. Published: July 03 2016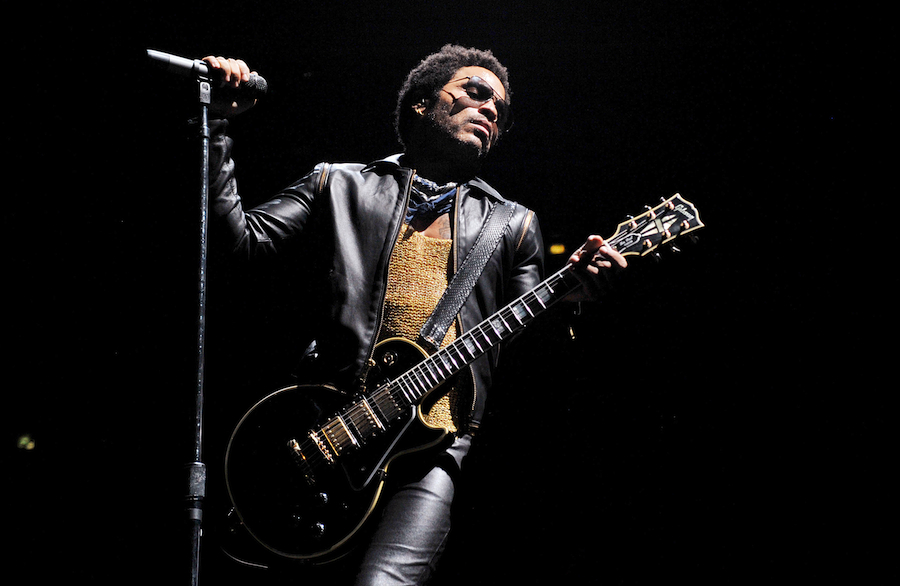 Who'd a
thunk
that a guy named Lenny could rock so hard?
We certainly wouldn't have guessed it in 1991 when the
dreadlocked
Lenny Kravitz
first burst onto the scene with his smooth and soulful single, "It Ain't Over
Til
It's
Over."
Why, here could be a new
Stevie Wonder
or
Smokey

Robinson
for the grunge generation... plus a few more facial piercings. But that's okay, he seemed harmless enough, didn't he?
Skip ahead to 1993, and then this happened:
Well, that's different. After gently serenading us with his velvety voice, he came at us hardcore with his first charting single since "It Ain't Over
Til
It's Over", the
guitar-thrashin'
hit "Are You
Gonna
Go My
Way."
And just like that, Lenny Kravitz became the biggest badass named Lenny or Kravitz. Having reinvented himself as a bona fide force in the rock/funk genre, he was a natural choice to cover
The Guess Who
's classic rock anthem, "American Woman", for the soundtrack of
Austin Powers: The Spy Who Shagged Me
, in 1999. 
He's lain rather low in the ensuing years, quietly continuing to roll out albums on a regular basis. His 2011 album, Black and White America, was released on vinyl. Although available on typical digital media like CD and MP3, Lenny has stated that he wanted to get back to the olden, analog days of record players blasting classic rock from beginning to end – the kind of musical experience that inspired him as a child (this could account for the album cover, which featured a young Lenny with the peace sign painted on his forehead.
Counteracting a reputation for being a bit distant in demeanor, always hiding behind big sunglasses, Lenny showcased his lighter side with his single
"Stand"
. The track had a more carefree tone, marrying his initial impressions from 1991 with the heavy beats he's become known for. The video followed suit, a whimsical send-up of
1970s
game shows, featuring Lenny playing multiple roles... and even smiling!
His most recent album, Strut, is basically sex for the ears, featuring such suggestive song titles as "The Pleasure and The Pain", "Ooo Baby Baby", and, well, "Sex"! So it's no surprise that his music video for "The Chamber" is utterly sweat-inducing! Shot like a provocative perfume ad, the video features Lenny getting hot and heavy with Dutch model Rianne ten Haken. I can't embed it below because it is SUPER NSFW, but you can watch it (alone, in the dark)
here
! Whew!
Side note: Can you believe this guy has 27-year-old daughter??
(Photo via KIKA/WENN)
- Katie

Marzullo

,

YH

Staff Editor