SUNDAY MUSIC VIDS: Justin Timberlake
Written by Katie Marzullo. Published: January 13 2013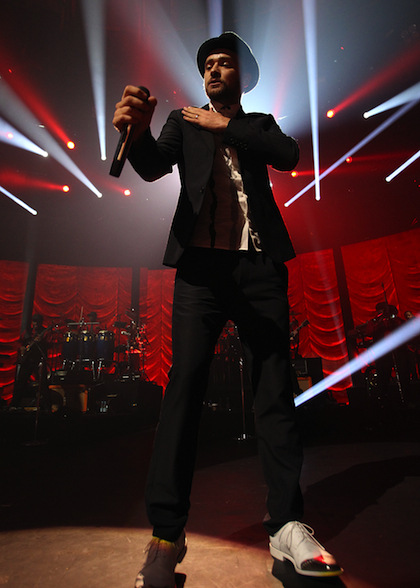 We all were blessed with some exciting news this week – no, not the Oscar nominations… Justin Timberlake is heading back to the recording studio!!!
It's been over 6 years since JT last graced us with a full-length album, and as he explained in a cryptic one-minute video he tweeted out on Thursday, this is due to his perfectionism… or writer's block, really. Point is, he had to take some time off to let the creative juices accumulate again, because he doesn't want to put out anything less than a stellar product. We're gonna trust his judgment on this one, because he has yet to let us down in that regard!
So, in honor of this Memphis-bred former Mouseketeer's return to the music scene, I thought it would be a good idea to look back on what we've been missing! Admittedly, I've never been into boy bands, but I have to give it up to JT for his talent (obviously), charisma, and showmanship. Let's face it, the man knows how to entertain!
Let's gaze upon the offerings of our own Prince of Pop, starting from his*NSync days all the way up to his last (and only 2nd) solo album, FutureSex/LoveSounds!
(Photo via WENN)
- Katie Marzullo, YH Staff Editor