SUNDAY MUSIC VIDS: DJ Jazzy Jeff & The Fresh Prince
Written by Katie Marzullo. Published: March 11 2018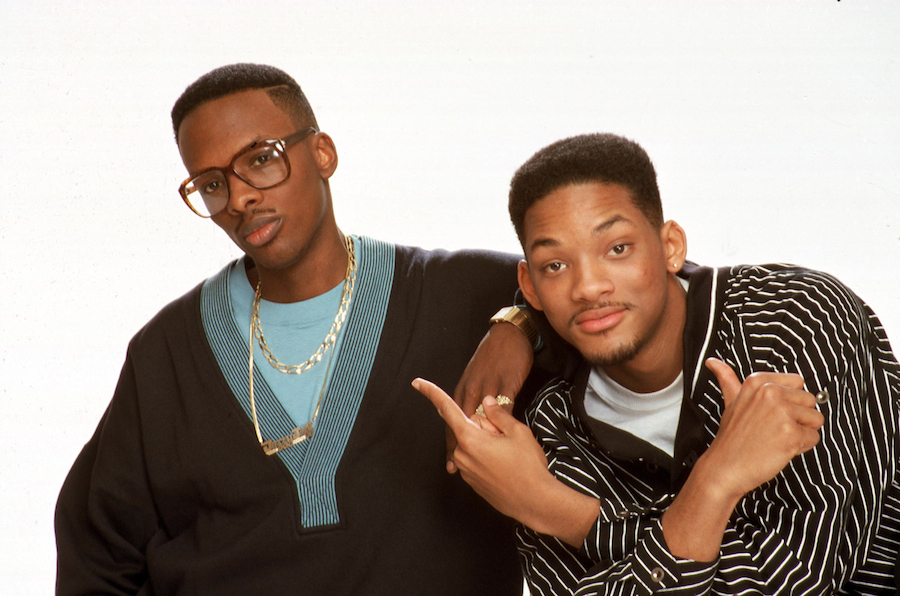 Back beforeJaden and Willow Smith were even a twinkle in their parents' eyes, their proud papa Will Smith was entertaining the masses under the monikerThe Fresh Prince, and, along with his partnerDJ Jazzy Jeff, he brought some fresh and fun beats to the rap scene back in the late-'80s and early-'90s.
"Parents Just Don't Understand" was the pair's breakout hit, and kitschy nostalgia aside, the song and video are amusing to revisit 30 years later (wow!) now that Will is himself a parent. One has to wonder if his tune has changed at all now that he and wife Jada Pinkett find themselves responsible for two precocious kids.
And speaking of the younger Smith generation, am I the only one who is DYING to see a reboot of this song care of Jaden and Willow? Think of the hilarious possibilities – not to mention the irony!
This video was a favorite of mine when it came out in 1988, chronicling the misadventures of The Fresh Prince during his parents' vacation. Carjacking, underage prostitution, violent beatings – it's all in good fun! Why you gotta waste my flavor, 'rents? Shoot…
Anyhoo, kick back and enjoy some vintage pre-Suicide Squad Will Smith:
Jeff and Will would score their biggest hit, though, 4 years later with pretty much THE quintessential summertime jam -- "Summertime"! 27 years later, we're still grooving to this hit on those sweltering summer days by the pool with our homies. Oh man, you can just smell the Banana Boat sunscreen listening to this!
(Image via

Michael Ochs Archives/Getty Images

)
- Katie Marzullo, YH Staff Editor