Sundance Hit 'Dear White People' Puts Unique Spin on Heavy Topics
Written by Amanda Baltazar. Published: October 16 2014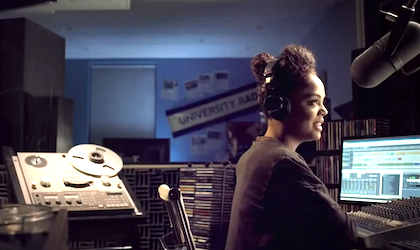 One film to look out for this Fall is Dear White People, written and directed by the young and talented Justin Simien.
This satirical film premiered at Sundance Film Festival and won the Special Jury Award for Breakthrough Talent. (If you want the low down on other films from Sundance this year, check out our 10 Most Promising Films from Sundace 2014!)
Dear White People follows the stories of four black students at an Ivy League college and their experiences with racial microaggressions at the University. The main characters of the film are Sam White (Tessa Thompson), Lionel Higgins (Tyler James Williams), Troy Fairbanks (Brandon P. Bell), and Coco Conners (Teyonah Parris). Simien brings a fresh dialogue to the film that points to important issues that easily get looked over in our generation. 
I am so excited to see this film not only because it looks hilarious but the snarky truth behind the film directs our attention to thought-provoking questions and realities of our society.
Check out this clip from the movie.
For more videos and information about the film check out their website!
Dear White People comes out in theaters tomorrow, October 17!
(Screenshot via YouTube)
- Amanda Baltazar, YH Staff