STUDIO SPOTLIGHT: Luke Hemsworth
Written by Cassie Esparza. Published: April 23 2018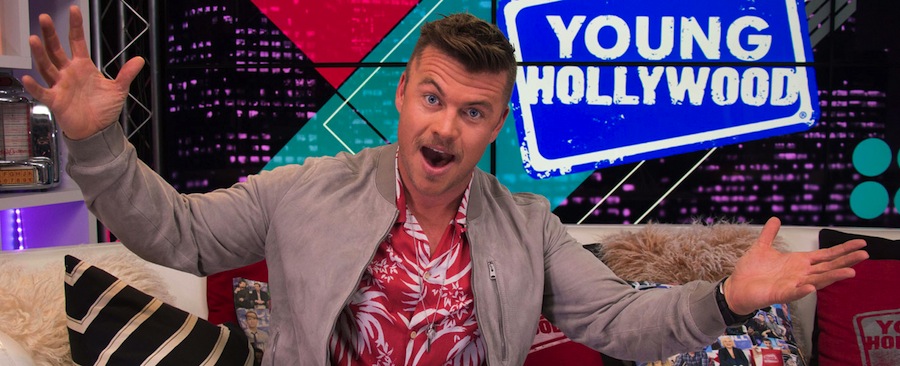 "Westworld" fans,fear not! We're not here to spoil the second season of the hit HBO sci-fi series. But Luke Hemsworth did just stop by the Young Hollywood Studio -- Australian accent and all -- to chat about the show, his equally heartthrobby brothersChris and Liam, and everything in between. Through jokes and dreams shared in our interview with him, Hemsworth has definitely made it on our list of the hottest we're keeping up with in Hollywood!
Although the Hemsworth brothers are from Australia, they have all made it big in Hollywood, starring in projects like The Hunger Games,Thor, and, of course, "Westworld". For Luke, living in L.A. means there's "never a dull day, that's for sure!" Aside from acting, he spends a lot of time adventuring and surfing in the ocean. He even told us about the time he freaked out when a shark swam right past him, which you can hear more about in the interview below!
For the "Westworld" fans out there (many of us included!), Hemsworth gave us a tease of what the second season has in store. "This season, we get to pull apart these characters," Hemsworth shared. When asked if he'd ever live in a world like Westworld, he said "Of course! It'd be hilarious. Who wouldn't want to live in a world without consequences?"
The newest addition to the stellar cast is Gustaf Skarsgård(brother of "Big Little Lies" star Alexander and Pennywise himself, Bill). Hemsworth told us we can look forward to seeing the two go head-to-head on the show, and maybe even in real life too. He joked about a potential "WWE match between the Skarsgård and Hemsworth brothers," and if we're being honest, we'd totally pay to watch that!
While in studio, we got Hemsworth to play a little game of "Most Likely To: Hemsworth Brothers Edition"! Spoiler alert -- we found out the Hemsworth brothers are practically the same person. You're going to have to watch the game below, but we definitely think that Chris and Liam have followed their older brother's lead!
Season 2 of the HBO hit show "Westworld" premiered last night (April 22), so you're going to need to tune in Sunday nights to see how Luke's character plays out! In the meantime, make sure you watch our interview with this Australian hunk below!
- Cassie Esparza, YH Contributing Writer