Steven Spielberg Poised to Take Over Hollywood... Again
Written by . Published: May 31 2011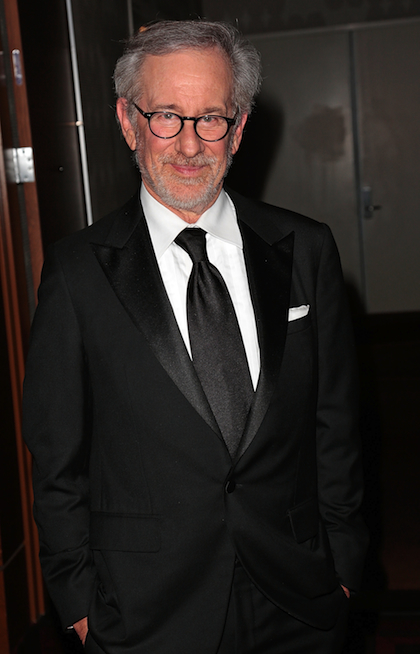 The man who lives and breathes movies and watches movies when he's not making them, Steven Spielberg is coming out with some pretty major movie and television projects this upcoming year.
Spielberg currently has no fewer than six major productions coming out this year, with several more over the next two years, for both the big and small screen. (Not to mention thirteen projects currently in development!) His movie career now spans five decades, and Forbes put him at a worth of $3 billion. He is 64-years-old, has 3 Oscars, and his name has become a byword for the ultimate heights one can reach in Hollywood; but in no way is the greatest film director in history looking to retire any time soon. Take a look at what the man who gave us Jaws and Indiana Jones has in store for us:
Super 8
(Release date: June 10, 2011)
First a train crash. Then they find something inhuman. A group of Ohio teenagers witness a horrific accident while shooting a movie, but they know it wasn't really an accident. The town gets involved, and that's when things start getting really creepy... Directed by J.J. Abrams, this Spielberg-produced flick will remind us old school Stevie fans of E.T.-meets-CloseEncounters of the Third Kind. Don't be surprised if this ends up being the #1 summer blockbuster of 2011.
"Falling Skies"
(Premiere date: June 19, 2011, on TNT)
This science fiction drama follows the lives of survivors after an alien invasion. History professor Tom Mason (Noah Wyle) is in search for his son and leads the group of survivors called the 2nd Mass. Mason uses his military history knowledge to combat the aliens. Knowing Spielberg as well as we do, we know these are going to be some amazing aliens...
Transformers: Dark of the Moon
(Release date: July 1, 2011)
The last of theTransformers series is here. Starring Shia LaBeouf, Josh Duhamel, Tyrese Gibson, and John Turturro, theMichaelBay-helmed flick introduces us to the Cybertronian aircraft on the moon, and our heroes must go fight in the last Transformers' battle. Plus Shia has a new cutie to romance over – English model, Rosie Huntington-Whiteley.
Cowboys & Aliens
(Release date: July 29, 2011)
The only other movie that will be any competition for Super 8 this summer is... another Spielberg-produced flick. Daniel"007" Craig and Harrison "Indiana Jones" Ford star as a couple cowboys who find themselves facing a bigger foe than outlaw gunslingers or wild horses; try invading alien spacecraft!
"Terra Nova"
(Premiere date: September, 2011, at 8pm on Fox)
It is 2149, and humans face extinction. Scientists create a portal that can take people back in time. The Shannon family is the first family to travel back 85 million years ago. Where they meet dinosaurs... As with the aliens, nobody can do dinos like the man who gave usJurassic Park; Spielberg is executive producing this series.
War Horse
(Release date: December 28, 2011)
The international Broadway show comes unto the screen! This adventure story captures the friendship between a young man, Albert (newcomer Jeremy Irvine), and a horse, Joey, during World War I in rural England and Europe. The two become separated, and the film follows Joey during his experiences during the War and the people he meets. Add "war epics" to the list of genres Spielberg has proven himself mighty capable at.
Lincoln
(Winter 2012)
StarringDaniel Day-Lewis and Sally Field, this much-anticipated film will show President Abraham Lincoln's political genius during the Civil War.
Robopocalypse
(2013)
Are we too addicted to technology? Spielberg thinks so. Robots are taking over the world and it is up to the human race to stop them. 
Which Spielberg project are you most looking forward to?
(Image via Brian To/WENN)
- Evelina Weary, YH Staff; additional reporting by Katie Marzullo, YH Staff Editor