Stars Get Their Swag on for 87th Annual Academy Awards!
Written by Sarah Osman. Published: February 23 2015
Kari Feinstein's Pre-Academy Awards Style Lounge Presented By Painted Woman By Kameco (whew!) was, in addition to having the longest official name of any event ever, was an A-List Oscars gifting lounge featuring fabulous sponsors and equally fabulous stars. A handful of the attendees included Aaron Paul,Miles Teller, Cody Simpson,AnnaLynne McCord, Christina Millian, "Game of Thrones" stars Eugene Simon and Finn Jones, Pitch Perfect's Alexis Knapp, Rick Fox, and Ali Landry, among many others. The sponsors rolled out numerous goodies to attendees. Here were a few of the highlights:
- Painted Woman by Kameco gave us all dazzling manicures and fixed up our eyebrows. While I was there, Sean Faris took advantage of their massage chair and proved that men like to get pretty manicures too!
- OtterBoxpresented us with stylish and sturdy cases to protect our smartphones. I'm pretty sure I could now hurl my phone against the wall and it would still be fine (but I think that I will still avoid that test for now).
- Kneady Bakery kept us all fat and happy with their delicious treats, which were twists on traditional baked goods such as sea salt chocolate chip cookies. Butterfinger also ensured that we had plenty of chocolate. I am not sure that I have ever consumed as much chocolate in one sitting as I did at this lounge.
- Jolie MDshowed of their newest line of skincare designed to keep our skin fresh and glowing.
- Kelley Baker Brows kept our eyebrow game strong.
My own adventures included a chat with Aaron Paul on how wonderful green chili is. I also met what may have been the biggest star of all,Jiff the Pom, an adorable pomeranian who resembles a teddy bear. Jiff was more than eager to take a picture with me and was as lovely as he could be.
Check out more pictures below! You can keep up with Kari Feinstein Public Relations on Twitter at @KariFeinsteinPR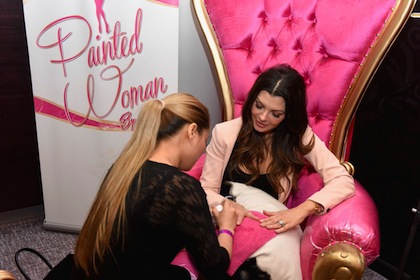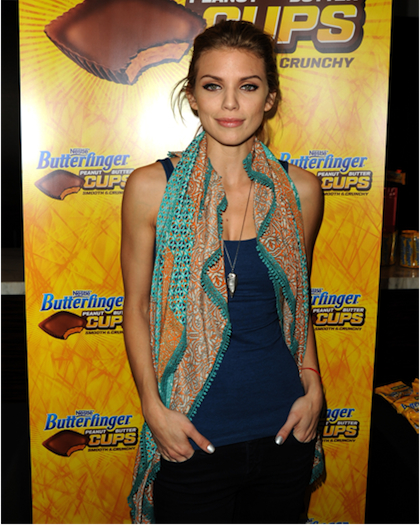 (Photos via WireImage/Sara Greulich)
- Sarah Osman, YH Staff