Spice Up Your Dorm Room With These Boho Products!
09-03-2021 by Isabella Chirico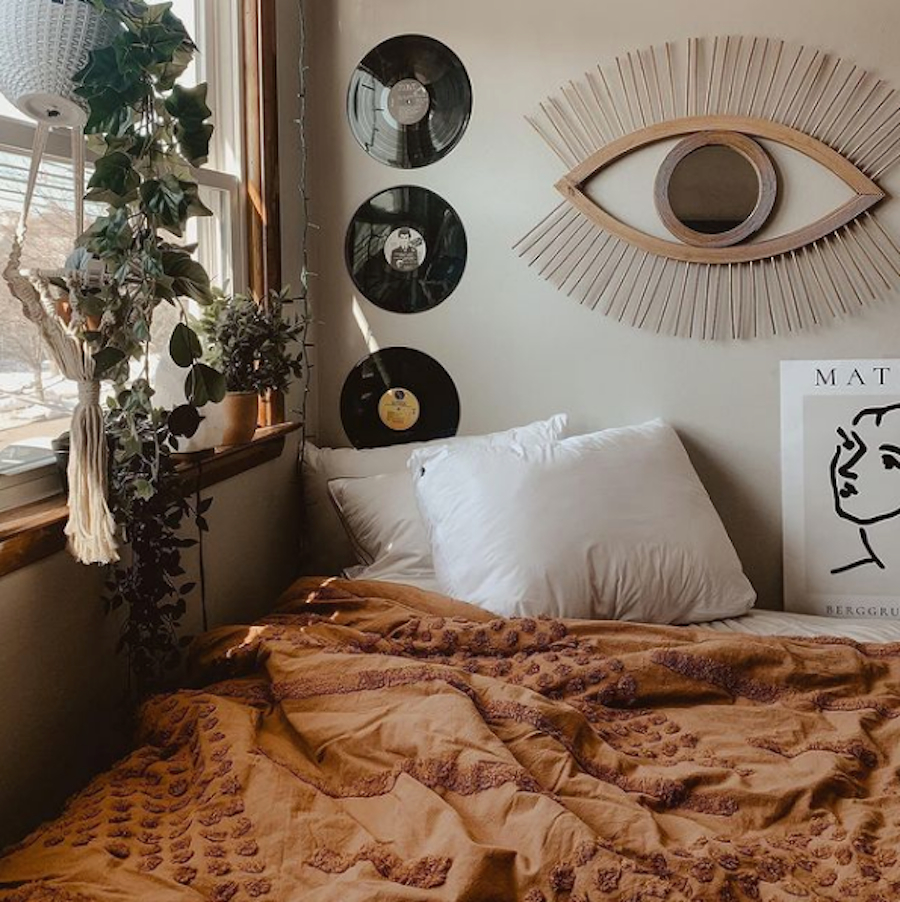 (Urban Outfitters/Instagram/@urbanoutfittershome)
Is there really any place better than your room? Especially when you're in college, your dorm room should be a place of self-care. It's like your own little cave of comfort. And the fun part is that you can always personalize them (this is me inserting the "Sparkles" Emoji). If you're us, you're totally all about Boho decor, and boy do we have just the products for you to check out! Get ready to make that dorm room feel like an earthy, hippie-inspired space of Zen.
1. Urban Outfitters – Bedding!
The good thing about Bohemian style is that, well, there really are no rules. It's all about self-expression by mixing patterns, colors, and textures. For example, check out this Ellis Tufted Comforter – it's perfectly colorful, plush, and has that added touch of fuzzy texture to elevate that drab dorm room you first walked into. Picture this popping against those walls – oh yes. Speaking from experience, this comforter is not only maximum cozy, it also lasts a long time.
2. Anthropologie – Throw Pillow & Blankets!
You can NEVER have too many throw accessories in a bedroom. If you're me, you love having far too many pillows packed onto your bed and far too many warm and colorful blankets layering your couch. And this is exactly why the Anthropologie tab stays open on my laptop. From simple and patterned to fluffy and ribbed, their throw accessories are always boho chic and liven up a room.
3. Society6 – Wall Art!
If your walls are lacking some creativity, you better be heading over to Society6 (via your laptop, of course). Society6 is an online platform for artists to share their art and sell their original designs. Although they have so much more than just wall art, we dare you to try to find art more unique and fun for such an affordable price. From framed art prints and canvas prints to posters and tapestries, you can find just about anything your heart desires on this site. And you feel good directly supporting artists and empowering creativity around the world.
4. Terrain – All Other Dorm Accessories!
Obviously you need dishware when you move into your college dorm, but artisan dishware is another story. Depending on the dorm room style you live in, you'll be making room for these cute bowls and cups after one look at this website. Because who doesn't love eating in style?! This brand also sells flowers and plants, candles, storage baskets, and just about everything in between. For all your ambiance-enhancing needs, make sure you take a look at Terrain.
Happy shopping and good luck this school year!