SNL's Newest Cast Memeber Ego Nwodim Steps Into The Spotlight!
Written by Alexandra Tirado. Published: November 16 2018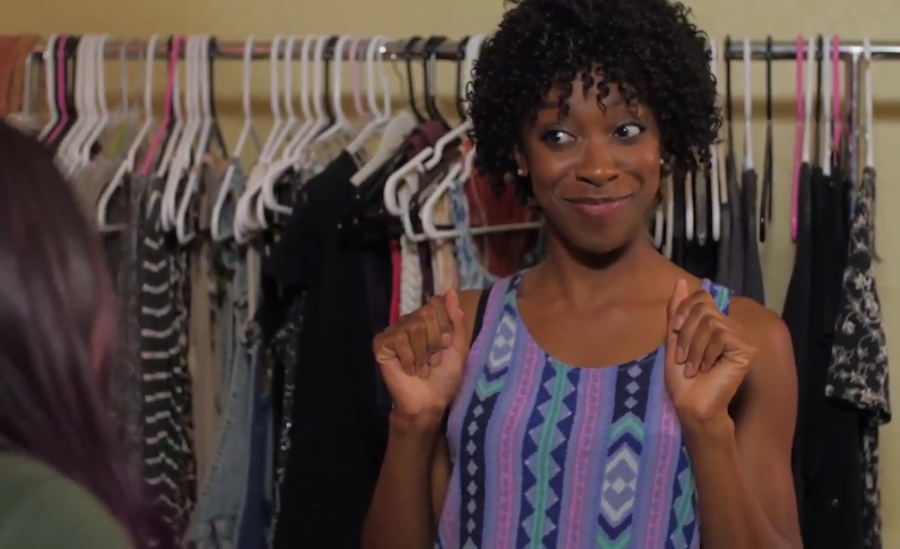 Since September 29, you can always know where to find Ego Nwodim on a Saturday night (hint: 30 Rockefeller Plaza would be a good start). 
When "Saturday Night Live" debuted it's 44th season, it brought with it new jokes, a new opening credit sequence, and a brand new cast member: Ego Nwodim. The venerated show is known for bringing the best comedic talent into their show. Most of the greatest comedians of the last 50 years, including John Belushi,Tina Fey, Will Ferrell, andAmy Poehler, launched their careers thanks to the show. 
Like most of the "SNL" alums, Nwodim already had an impressive resume before joining the cast. She was part of the Upright Citizens Brigade comedy troupe and had her own one-woman show, calledGreat Black Women... And Then There's Me and was even named one of the New Faces at the Just Laugh festival in 2016.
Nwodim's forte is character impressions, which will undoubtedly serve well in her time on the show. One of her best known one is herMaya Angelou impression, which she used to roast celebrities in a 2017 Funny Or Die sketch. 
Last year, Ego posted a webseries on YouTube entitled "Egg Kelly", created with co-star Kim Cooper, which follows Ego's misadventures as the titular character, Egg. (NSFW)
Earlier this year, "SNL" won the Emmy for Best Variety Sketch Series, adding to their collection of awards which now totals 65 Emmy awards, making it the most awarded TV show of all time. Most of it success is thanks to Lorne Michaels, the creator of the show, and his impeccable skill at detecting new talent. It is safe to say, then, that whatever character Nwodim decides to play this season, we can rest assured that, as always, it will be awesome.
(Image via Egg Kelly/Ego Nwodim/YouTube)
- Alexandra Tirado, YH Contributing