Sam Smith's New James Bond Theme (and Music Video) Finally Arrives!
Written by Brittany Taormina. Published: October 06 2015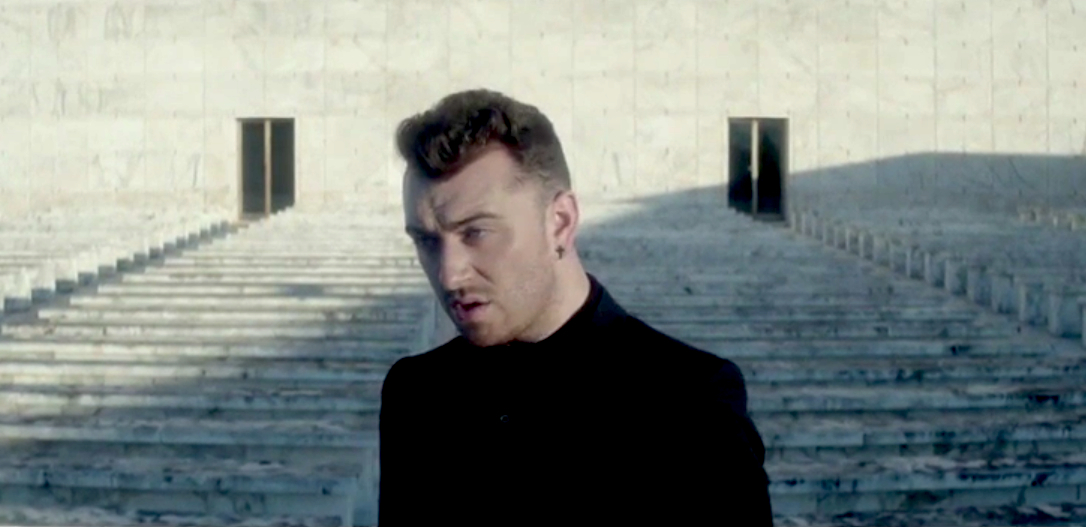 His name is Smith. Sam Smith. And his writing's on the wall!
Singer Sam Smith's long-awaited theme song for the new James Bond film,Spectre, is finally out!
The song captures every aspect of what James Bond is all about -- suspense and intrigue with just the right amount of sexiness! What's great about this track is that it balances that classic James Bond vibe with an updated sound. The song combines Sam Smith's trademark emotional ballad with the addition of an orchestra.
Spectre is set to hit theaters on November 6, with the incredibly talented Daniel Craig returning as Agent 007. You can always expect a lot of action in these films, but in this music video, we see that the film may have more of a focus on the emotional side of things. Indeed, Craig's Bond films have all been a little "grittier" than the sometimes campiness of his predecessors. But the scope and epicness remain the same -- check out the breathtaking locations in the trailer!
Sam did a phenomenal job with the song, and his tone perfectly reflects the emotional and suspenseful aspects of this film series. If this music video doesn't make you want to check out the film, I don't know what will!
Make sure to follow Sam on Twitter, Instagram, and Facebook, and check out the official "007" website!
(Screenshot via YouTube)
- Brittany Taormina, YH Contributing Writer; additional reporting by Katie Marzullo, YH Staff Editor