Sam Elliott Kills Hitler and Then Bigfoot To Save Mankind In Epic New Trailer!
Written by D.J. Rivera. Published: January 29 2019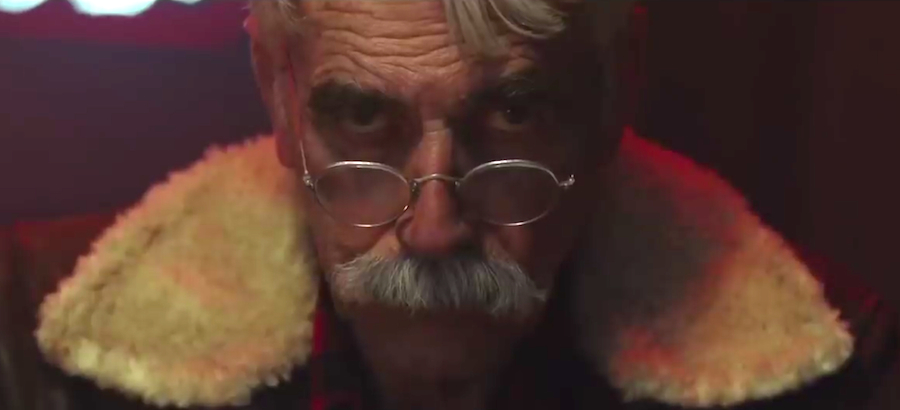 Most indie films are very dramatic pieces that tell very relatable stories which are always very grounded in reality. It is easy to take them seriously, and with so many being produced in today's industry ,it is hard to keep track of them all. But every now and again, one pops up that seriously goes against the grain and truly stands out among the rest. While some of these independent film titles come off like they are only suited for the artistic types, a rare gem involving the leader of the Third Reich and one of the most notorious names in North American Folklore is about to take the indie game by storm.
The Nazis were one of the worst threats to mankind in the history of the world, and Hitler was the man behind all the chaos they caused. The evil leader of the Reich killed himself. Meanwhile, Bigfoot is one of the most infamous myths still popular in the modern day. What if I told you there was a man who killed Hitler and then Bigfoot? What if I told you that person was Oscar nominee Sam Elliott? While this all seems like its true, it's merely the exciting plot teased in the new trailer for the film very appropriately titled The Man Who Killed Hitler and Then The Bigfoot.
Many years after ending World War II by assassinating Adolf Hitler in a covert operation, the unsung hero Calvin Barr, played by Elliott, continues to deal with that secret. But one day, he is called upon by the government to hunt down Bigfoot, the carrier of a deadly virus that could destroy all of humanity. So it seems The Man That Killed Hitler and Then The Bigfoot offers more than just a crazy title. This outlandish tale sounds like something you would laugh at and then toss back in the five dollar bin. But from the look of this preview, there seems to be a grounded narrative underneath this bonkers title. The film is presented as a serious drama which only entices viewers to see the outrageous story even more. 
This epic flick, which was shot in my hometown of Western Massachusetts, is the directorial debut of one Robert Krykowski. And of all things considered, it's a fitting beginning to his feature filmmaking career. He has at his disposal in this one a solid lineup to bring this larger-than-life story to the Silver Screen. Alongside Elliott are the likes of Caitlin Fitzgerald, Sean Bridgers, Larry Miller, Ellar Coltrane, and Ron Livingston. And technically it is Aidan Turner who kills Hitler while portraying the younger version of Elliott's character. With this cast of talent, ambitious indie director, and unique story, it is no wonder the film has an approval rating of 85% on Rotten Tomatoes.
This absolutely looks insane and I cannot wait to see it. In a world saturated by superhero films or random shoot-'em-up violence, this flick dares to be different. Elliott's badass credibility makes him perfect for this role, and you immediately buy into the fact that this guy could do all the crazy things this promo suggests. The Man That Killed Hitler and Then The Bigfoot takes all the best parts of comic books, legends, and conspiracy theories, and gives audiences something that will be different than anything they'll see all year.
The Man Who killed Hitler Then The Bigfoot opens in theaters and on VOD and Digital HD on February 8, 2019.
(Image via Epic Pictures/RLJ Entertainment)
- D.J. Rivera, YH Contributing Writer