SAG Awards: Oscars Race Heats Up While TV Season Winds Down!
Written by Katie Marzullo. Published: January 30 2017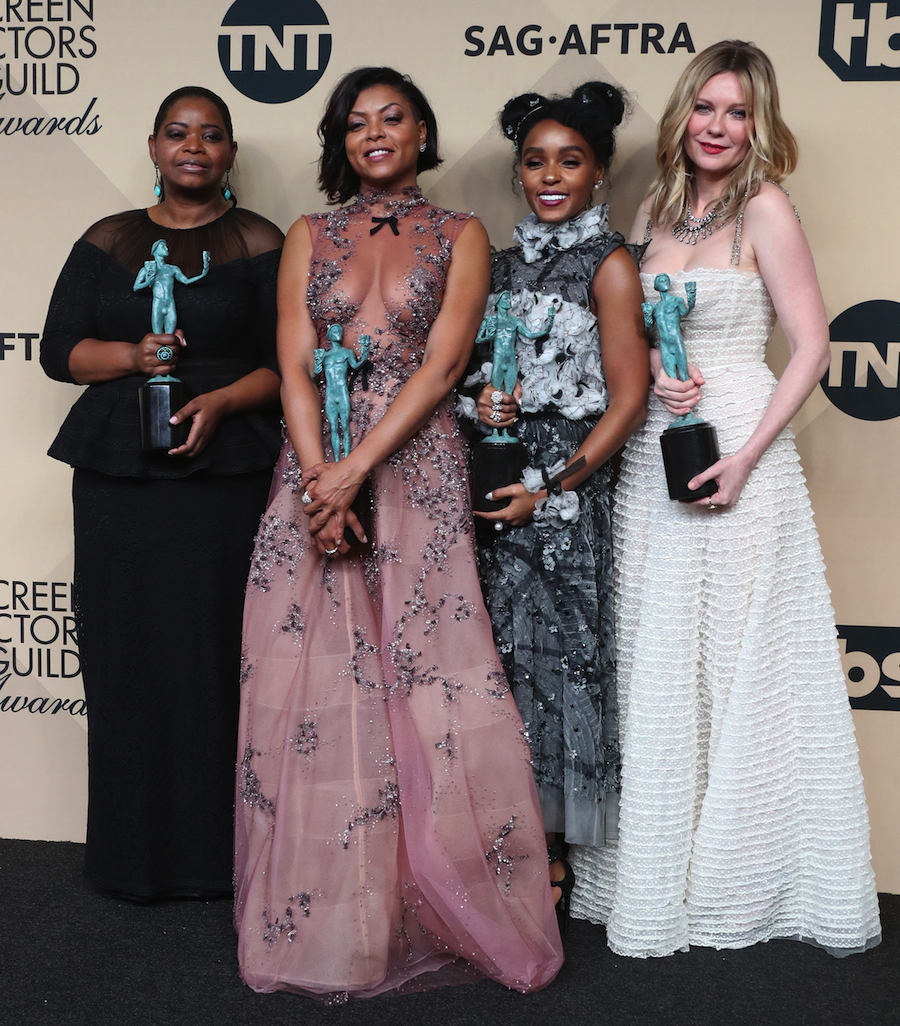 As it's wont to do, the SAG Awards just made the Oscars race interesting…
I for one was certainly jumping for joy when the amazing ladies of Hidden Figures were named Best Cast in a Motion Picture last night, giving us a respite from the seemingly unstoppable La La Land machine. But here's the thing – La La Landwasn't even nominated in this category! I know, shocking, right?
Having said that, though, Emma Stone did continue her own personal streak by picking up Best Female Actor in a Leading Role, BUT her castmate Ryan Goslingwalked away empty-handed, Best Male Actor instead going to Mr.Denzel Washington for Fences… and HIS castmate did share his victory. Viola Davis won Best Female Supporting Actor; meanwhile, SAG rectified the Globes snub by handing Best Male Supporting Actor toMahershala Ali for his much-buzzed-about role inMoonlight. (Not without note that 4 of the 5 film acting categories were dominated by African-American actors!)
So, does this tell us anything about the Oscars? Possibly! There might just be enough support for some of the other Best Picture nominees to upsetLa La Land after all. Which film would benefit from that, though, it's hard to say. But don't be surprised if we see an upset this year!
In the realm of television, "Stranger Things" FINALLY got some recognition! After being the talk of 2016, the show hasn't made much of a showing at other award ceremonies, losing Best Drama Series to "Game of Thrones" at the Emmys and to "The Crown" at the Golden Globes. But last night was their night, as their SAG peers honored them for Best Ensemble in a Drama Series!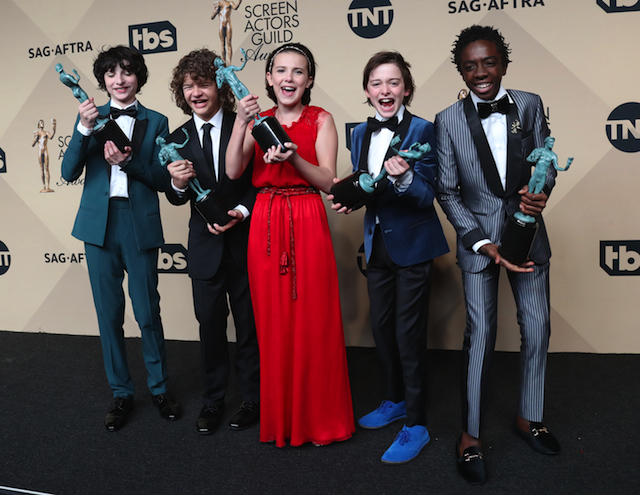 However, "The Crown" was still holding tight to it's reign, collecting Best Female Actor and Best Female Actress in a Drama Series for starsClaire Foy and John Lithgow, respectively.
Comedy Series awards were doled out to "Orange Is The New Black" for the 3rd year in a row (hard to argue with that one, though), William H. Macy for "Shameless" (his second for this role), andJulia Louis-Dreyfus for "Veep" (also only #2 for her in for this show; she previously won 3 times for "Seinfeld").
You can check out the full list of winners here, and continue to get hype for the Oscars in a few weeks!
(Images via FayesVision/WENN)
- Katie Marzullo, YH Staff Editor