Roald Dahl's Beloved Children's Stories Coming to Netflix!
Written by Brooke Sharland. Published: December 03 2018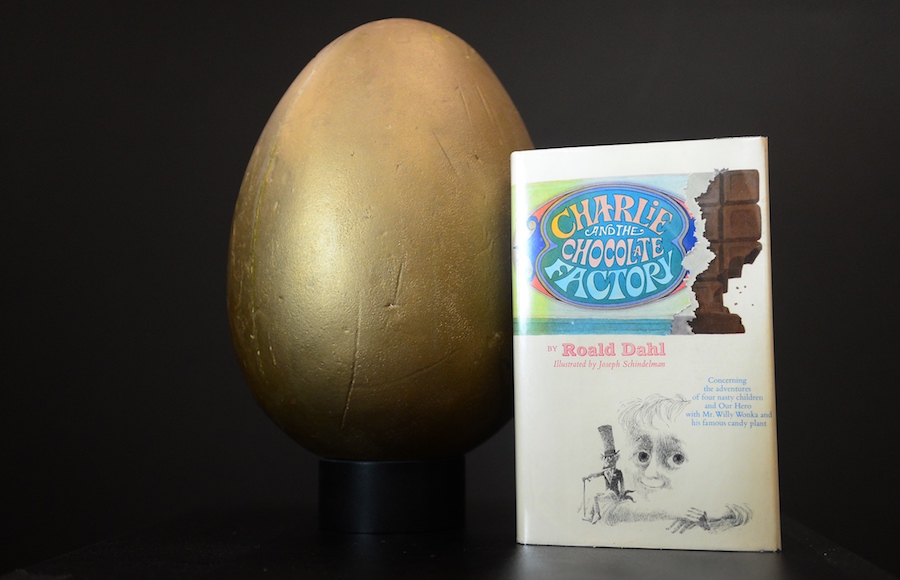 We all loved reading Roald Dahl books growing up, right?James and The Giant Peach, The BFG,Matilda, Charlie and the Chocolate Factory, and so many more. And lucky for us, so many of his amazing stories have been taking from the page to the big screen. But now, get ready for more! Netflix will be remaking some Roald Dahl classics.
The streaming platform announced that it will take the famous author's stories and turn them into animated event series.
Netflix will adapt the Roald Dahl universe of stories as a new slate of animated event series. Charlie and the Chocolate Factory, Matilda, and The BFG are just a few of the titles from the author's beloved and award-winning library that will be reimagined for a new generation pic.twitter.com/ODO6cjqja1

— See What's Next (@seewhatsnext) November 27, 2018
Here's is complete list of all the stories that will be a part of this series:
Charlie and the Chocolate Factory
Matilda
The BFG
The Twits
Charlie and the Great Glass Elevator
George's Marvellous Medicine
Boy – Tales of Childhood
Going Solo
The Enormous Crocodile
The Giraffe and the Pelly and Me
Henry Sugar
Billy and the Minpins
The Magic Finger
Esio Trot
Dirty Beasts
Rhyme Stew
We've seen a few of these stories play out before on screen: The BFGfrom Disney, the 1996 film Matilda, and twice in 2005'sCharlie and the Chocolate Factory and 1971's Willy Wonka and the Chocolate Factory. But now, it will be refreshing to see these stories come to life in a couple of new ways -- firstly, in the fact that they will be animated, and secondly that it will be a series instead of films. When we normally hear reboots announced, it's usually a remaking of a classic animated story into a live-action film. It's nice to see the opposite happen for a change!
Melissa Cobb, vice president of kids & family content at Netflix, said in a statement, "We have great creative ambition to reimagine the journeys of so many treasured Dahl characters in fresh, contemporary ways with the highest quality animation and production values."
Roald Dahl's widow, Felicity, is also excited about this collaboration. In a statement, she said, "Our mission, which is purposefully lofty, is for as many children as possible around the world to experience the unique magic and positive message of Roald Dahl's stories." She continues, "This partnership with Netflix marks a significant move toward making that possible and is an incredibly exciting new chapter for the Roald Dahl Story Company. Roald would, I know, be thrilled." So sweet. And definitely a plus that she loves the idea of retelling her late husband's most famous stories in a new way!
And it definitely seems like Netflix is capable of taking these classic stories and reimagining them into new, captivating series that will entertain the whole family and bring the tales of Roald Dahl to the next generation. In a statement from the streaming platform and The Roald Dahl Story company, they have said, "Netflix intends to remain faithful to the quintessential spirit and tone of Dahl while also building out an imaginative story universe that expands far beyond the pages of the books themselves." It's awesome that they plan to pay homage to how Roald wrote the stories, while also expanding upon them and making them feel fresh and new. We're so excited to see what they do with these stories!
No word yet on when we'll see the series premiere OR what it will be called, but production for the first series will begin in 2019.
(Image via FREDERIC J. BROWN/AFP/GettyImages)
- Brooke Sharland, YH Contributing Writer