"Ravenswood" Expands "Pretty Little Liars" Universe
Written by Amanda Baltazar. Published: November 05 2013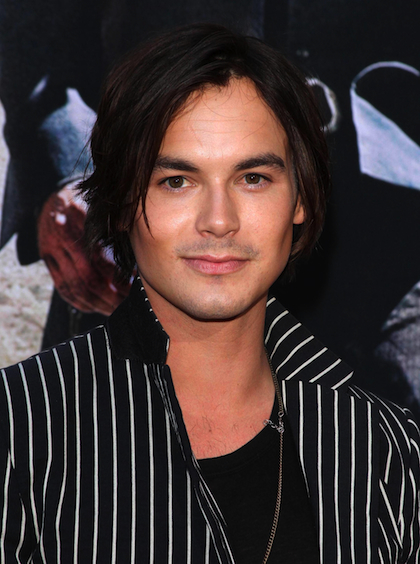 I hope all of you "Pretty Little Liars" fans are ready for what the creators have in store for you! Who knows what's next for the liars after the intense Halloween special! But the real kicker is that the "PLL" Halloween special kicked off the background for their spinoff, "Ravenswood", starring our favorite supportive boyfriend, Caleb!
Caleb Rivers, played by the smoldering Tyler Blackburn, stars in the new series. Although Hanna will most definitely miss her beau, she knows that other people need Caleb's help more than she does.
"Ravenswood" had a great pilot episode with a lot of different plot possibilities and interesting character developments. The show has a lot of potential and brings a new twist to the typical "Pretty Little Liars" drama. A little bit more darkness and a little more horror and suspense than what A puts our Liars through.
Let me give you the low down on the young and talented cast!
Tyler Blackburn plays Caleb. Tyler acts and sings and makes all the girls melt with his boyish good looks and luscious locks. Even my mom has a crush on him! Miranda, played by Nicole Anderson, has a very interesting role in the series. I won't give anything away in case you haven't seen the episode, but I can say that you may not see her often, though she will remain a great presence on the show. Nicole has had various roles in shows like "Jonas L.A." and "Make It Or Break It".
Brett Dier plays Luke Matheson. Brett has had roles on shows like "The L.A. Complex", "The Secret Circle", and "Flashpoint".Merritt Patterson plays, Olivia, Luke's twin sister. She has had a few small roles in movies and television, and her role here on "Ravenswood" could be her big breakout!Britne Oldford plays Remy on the show. This Canadian made a splash on "Skins" and she was also Alma in Season 2 of "American Horror Story"!
You can watch the first few episodes on ABC Family's website.
If you dig the music in the promo check out more of The Civil Wars music on their YouTube channel.
Don't forget to check out "Ravenswood" tonight on ABC Family!
(Photo via FayesVision/WENN)
- Amanda Baltazar, YH Staff