Rachel McAdams Joins Will Ferrell on a Quest For TV Immortality in Netflix's 'Eurovision Song Contest: The Story of Fire Saga'!
06-26-2020 by María Calvo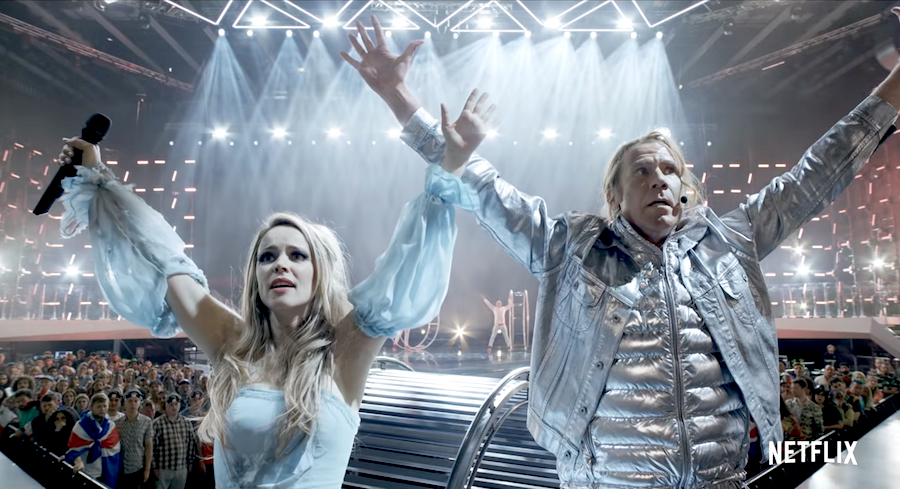 ( © Netflix)  
We all know the iconic actress from Mean Girls and Doctor Strange, but get prepared to see her as a failing, quirky artist in Eurovision Song Contest: The Story of Fire Sagaalongside Will Ferrell and Dan Stevens (Beauty and the Beast, "Downton Abbey")!

Sounds a bit surreal to be true, right? Turns out, Netflix doesn't care and is here to indulge us. But hey, what's this glorious mess even about? Stick around to find out!
Sigrit and Lars, two peculiar nobodies from Iceland, share one big, weird dream: to win the popular (and very real) European song contest "Eurovision"!
 
And what's that? It's an annual singing competition between all the European countries (including Australia and Israel, for some reason) from which great memes are born. The reason is simple: the countries' most talented artists don't want to go there, and they are forced to send… very interesting choices.
The show is known for the crazy, bizarre artists -- like Finnish rockers dressed as Vikings or Russian grannies baking bread -- that perform for the chance to make their country the next host of the program, and Will Ferrell, who plays Lars, decided that there was a lot of potential for a movie there. He wasn't wrong!
As we follow Sigrit and Lars' journey to the top, we'll meet other contestants that might get in their way of victory. And one of them -- you're not going to believe this -- is Demi Lovato! She's doing a little cameo and we can't wait to see her again on the screen. I mean, it's been so long since Camp Rock or "Sonny with a chance" that we're stoked to know what her role is!
But Demi isn't the only surprise Netflix has in store for us.Pierce Brosnan (AKA James Bond) has also been confirmed! How did that even happen?!
So get your popcorn ready, because things are about to get weird.Eurovision Song Contest: The Story of Fire Saga, but before you tune in, check out Rachel and Will in the official music video for the movie down below!