PLAYLIST PICKS: The Slang
Written by Kate Ferguson. Published: July 28 2014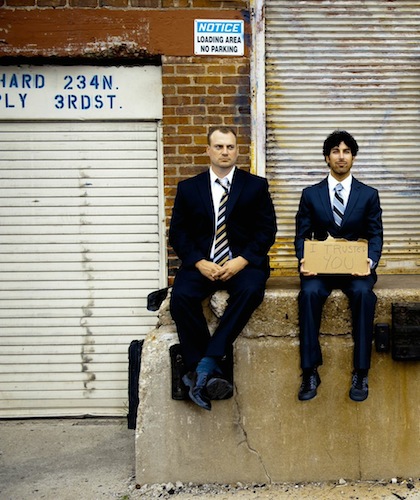 Alternative power rock band The Slang have released their first single "Feels Like Work", which leads their self-titled EP due out on September 2.
The band is located in Columbus, Ohio, and is made up of members John Bobo on vocals and multiple instruments, John Newsome on the bass, Michael Dillon on drums, and Matt Thiedt on the guitar and keyboards.
The band aims to write about common topics from their self-proclaimed uncommon perspective, which goes along with their band name and interest in slang being an unofficial yet typical language in every culture, looking slightly under the surface for more clues to what we're all experiencing.
Their single "Feels Like Work" is a classically alternative track with an accompanying video that's a little lighthearted, using stop-motion animation to spell out their song lyrics on a workbench.
All of the songs on the album have a slightly different genre feel -- they all begin in rock but step out slightly in a different direction. Their song "Far From Over" is a little more lifted in sound than the single, while "One Step in Time" definitely takes the alternative route. "Rule the World" could be a pop crossover with an approachable vibe and lyrical content -- definitely the one you'd be excited to sing along to in concert. So far, they've played at NXNE, CMJ, and the Midpoint Music Festival.
For their upcoming debut album, the boys went with some accomplished production team member that included Mark Needhammixing the album (Imagine Dragons's "Night Visions", Tokyo Police Club's "Forcefield") and having the mastering provided by Brian Lucey(The Black Keys's " El Camino", Arctic Monkeys's "AM").
They head into tour in the fall of this year. Keep up with the group viaBandcamp, Facebook, Twitter, and their Official Website.
(Photo via James Moore)
Kate Ferguson is a Los Angeles local and freelance writer for a variety of blog genres. Look for article links (and the occasional joke) on her Twitter @KateFerg or check out her personal blog ThatsRandomKate.blogspot.com