Our All-Time Favorite BLACKPINK Performance Looks!
05-13-2021 by Madison Murray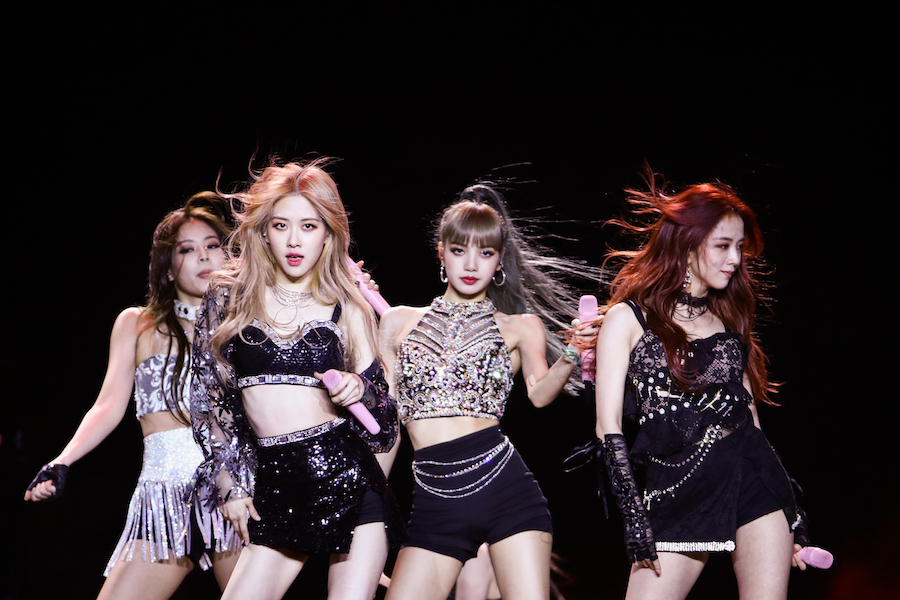 ( © Rich Fury/Getty Images for Coachella)  
If there's one thing BLACKPINK is known for other than their incredible voices and fun live performances, it's their stand-out style! Each member has worked with a luxury fashion house -- Jennie with Chanel, Lisa with Celine, Rosé with Saint Laurent, and Jisoo with Christian Dior -- and they make the most of every opportunity to show off their fashion taste.
Here are five of our favorite BLACKPINK performances style-wise!

1. 2019 Coachella
BLACKPINK made history in 2019 as the first female K-pop group to play Coachella and just the second Korean group overall, after Epik High took the stage in 2016. To this day, these black and silver outfits are still fan favorites! We adore Rosé's starry top and Jisoo's lace dress, which are both from For Love and Lemons.
2. 2018 Gayo Daejun
At the 2018 Gayo Daejun TV music festival, Jennie made her solo performance debut with "SOLO" before her bandmates joined her to sing "DDU-DU DDU-DU". She started her set wearing a flowing tulle skirt with a more structured corset, then took the skirt off and threw on a bejeweled jacket to join the rest of the group. We love the fun colors on Lisa and Jisoo's looks, as well as the detailing on Rosé's dress!
3. 2020 Music Core
The girls performed their sassy track "Pretty Savage" on Music Core with fun, grunge-inspired looks! The denim and blue tones in each outfit help them look cohesive while still letting them add their own flair to their looks. Stand-out pieces include Jisoo's corset, which their styling team made from a 2002 Dior jacket, and Lisa's Stone Pony cutout jeans!
4. 2018 Inkigayo
BLACKPINK's outfits for this Inkigayo music show performance were so funky and unique! We love that they paired bold animal prints with more subtle staple pieces like black shorts to keep the looks balanced. Props to Jisoo for being the only member to dance in heels that day!
Bonus: Jisoo at "The Show"
During BLACKPINK's "The Show" livestream concert earlier this year, Jisoo performed a cover of Tove Lo's "Habits (Stay High)" in a show-stopping set by HALEIA. It looked so elegant and complemented her soft voice so well!

What looks do you love??