Oscar Race Heats Up Thanks to Tie at PGA Awards!
Written by Sarah Osman. Published: January 21 2014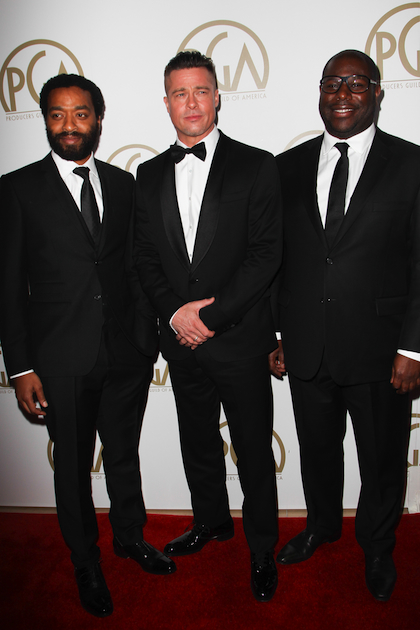 Here's a new twist on the Awards Season front: not one, but two films won for Best Picture at the Producers Guild of America Awards this past weekend. The sci-fi thriller Gravity and the historical drama 12 Years a Slave both earned the coveted top prize. This is the first time that this happened in 25 years at the PGAs, and it certainly makes the Oscar race all the more interesting. Especially since neither one of the two winners was American Hustle, which has been sweeping all the other award shows this season...
The PGAs have accurately predicted the winner of the Best Picture Oscar for the past six years, and over the 17 past years, the PGAs have been more closely in sync with the Oscars than the Golden Globes! However, considering the fact that two films won for Best Picture, it's a bit tricky to tell which one could reign supreme at the Academy Awards. And with David O'Russell's American Hustle, still in the mix, it looks as though the three films may be battling it out for Best Picture.
Here's yet another fun fact: Oscar voters don't actually cast their ballots until roughly February 14 or 15, long after quite a few of the significant award shows have already been held. Oscar voters tend to take these award shows into consideration when casting their votes, so Gravity's win could certainly have an impact on Oscar voters. And let us not forget that we still have the Writers Guild Awards, the Directors Guild Awards, and the Independent Spirit Awards coming up, all of which could sway Oscar voters in one way or another.
I'm having trouble casting my vote for Best Picture this year! Who do you think will win?
(Photo via FayesVision/WENN)
- Sarah Osman, YH Staff